Jeremy Rowley's Wedding To Danielle Morrow 'The Best Ever'; Cosgrove, McCurdy Not Around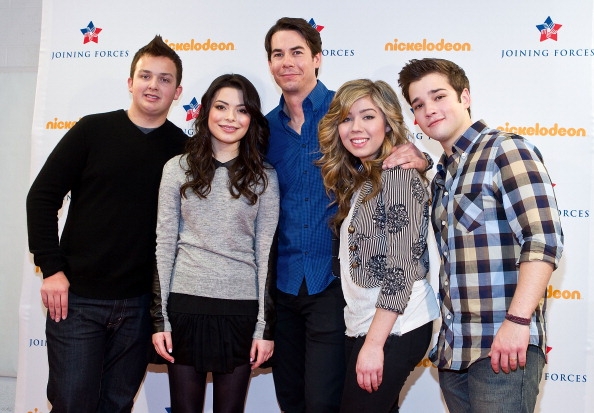 The wedding of Jeremy Rowley and Danielle Morrow over New Year's weekend was described to be the best wedding by one of their guests.
In an Instagram post, 23-year-old actress Vanessa Marano shared a snap with the blushing bride as they shared a table along with her sister Laura Marano at the wedding reception, Perez Hilton shared.
"The BEST wedding ever! #weddings," she captioned the photo.
Perez Hilton commented that the wedding of the "iCarly" stars must have really been "quite a good time" that the "Gilmore Girls" actress was even motivated to share another Instagram post which she described as a "Magical evening #weddings" while she was all smiles with her sister.
Jeremy Rowley used to portray the role of Lewbert in the Nickelodeon series while Danielle Morrow's character was named Nora.
However, despite the good vibes that Marano was sending through her social media posts, it was noted that Miranda Cosgrove and Jennette McCurdy, the peers of the 37-year-old actor and 22-year-old actress, were not around when they exchanged marriage vows.
On the other hand, E! Online reported that the former stars of the American teen sitcom have managed to keep the ceremony intimate as only those who are "nearest and dearest" to them were present to witness the occasion.
It can be recalled that prior to the marital union of Jeremy Rowley and Danielle Morrow, another iCarly star tied the knot about two month ago.
"Back in November, former iCarly star Nathan Kress tied the knot with then-girlfriend London Elise Moore," the report disclosed.
In the said wedding, Cosgrove and McCurdy were present, together with Jerry Trainor.
"Heading to @nathankress's wedding," Cosgrove posted on Instagram. "Being old is so fun."
The 22-year-old star of Nickelodeon's "Drake & Josh" appeared to be having so much fun at Kress' wedding based on her social media posts.
Anyway, where would Jeremy Rowley and Danielle Morrow possibly spend their honeymoon?
© 2020 Korea Portal, All rights reserved. Do not reproduce without permission.