'WWE 2K16' PC Version Release Date Coming Soon With Creation Studio App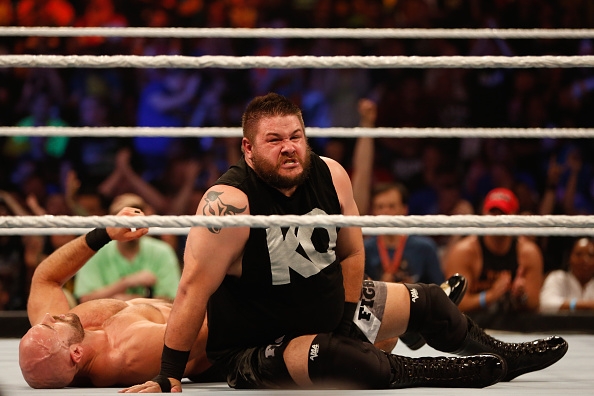 "WWE 2K16" PC version release date is coming soon with the launch of the Creation Studio App, according to Gospel Herald.
"WWE 2K16" was recently made available on consoles and has added a new DLC, which is called the New Moves Pack a month ago.
Players can download it through the game's DLC section of their consoles and those who are curious about the other details of the DLC can check out "WWE 2K16's" official website.
The new DLC has a price tag of $3.99 and it is available for PlayStation 4, Xbox One, PlayStation 3 and Xbox 360, according to the Christian Post.
It will contain new moves from WWE Diva Paige's the Avalanche, WWE Superstar Kevin Owens' Sidewinder Suplex and many more. It also comes with different GIFs for in game use.
Fans have speculated that the game will be released on the PC just before 2015 ended, but it is already passed it and there is still no official news from 2K Sports, according to Crossmap.
Additionally, German gaming website has also claimed that the game will be released by the end of December.
There are still some fans that are hopeful that the "WWE 2K16" PC version release date will be announced soon by the game publishers, but for now there is no official news from them.
Some also speculate it might be coming earlier this year. Fans are eagerly waiting for an official announcement from 2K Sports since recently they have launched big patches that fixed several bugs and glitches that the console gamers have experienced.
While fans are still waiting for "WWE 2K16's" PC version release date, the Creation Studio App has now been released on mobile devices, according to Christian Today.
The new app allows players to scan their faces and create their own wrestling superstars based on their appearance. The app is available on iOS and Android devices.
© 2022 Korea Portal, All rights reserved. Do not reproduce without permission.