U.S. President Barrack Obama To Announce A New Set Of Executive Orders On Gun Control Next Week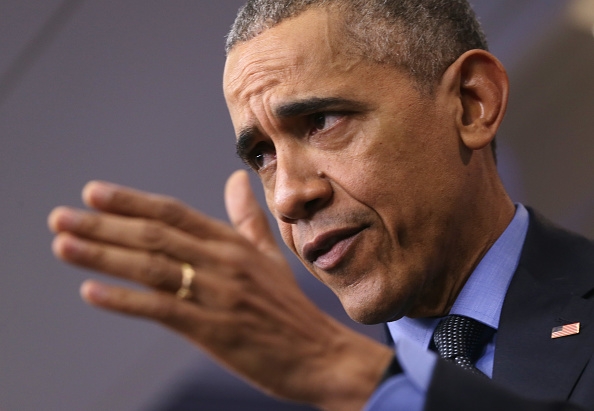 President Barrack Obama is scheduled to have a meeting with Attorney General Loretta E. Lynch on Monday as the leader is set to complete a new set of executive orders on gun control in the United States, as reported by The Washington Post Friday.
Several people who are familiar with the matter revealed the information, however, officials from the White House refused to give further details about the content of the president's new set of executive orders.
Sources revealed that Obama reportedly will increase new background-check requisites for buyers who acquire guns from high-volume sellers. It also said that unpredicted incident could delay the announcement of the executive orders, however, gun control advocates are bullish that the new set of executive orders on gun control will be announced before Obama delivers his State of the Union address on January 12.
In his weekly address, Obama said," Change, as always, is going to take all of us," as noted by CNN Friday.
"The gun lobby is loud and well organized in its defense of effortlessly available guns for anyone. The rest of us are going to have to be just as passionate and well organized in our defense of our kids. That's the work of citizenship - to stand up and fight for the change that we seek," he said.
Obama went on, "We know that we can't stop every act of violence. But what if we tried to stop even one? What if Congress did something - anything - to protect our kids from gun violence?"
White House spokesman Eric Schultz said the process of coming up with a new set of executive actions on gun control is taking some time because of its complications.
"It is complicated. That's why it's taken some time for our policy folks, our lawyers, and our experts to work through this and see what's possible," he said.
© 2023 Korea Portal, All rights reserved. Do not reproduce without permission.