Iraq Reclaims Key Points in Ramadi City, Scores First Major Win Against ISIS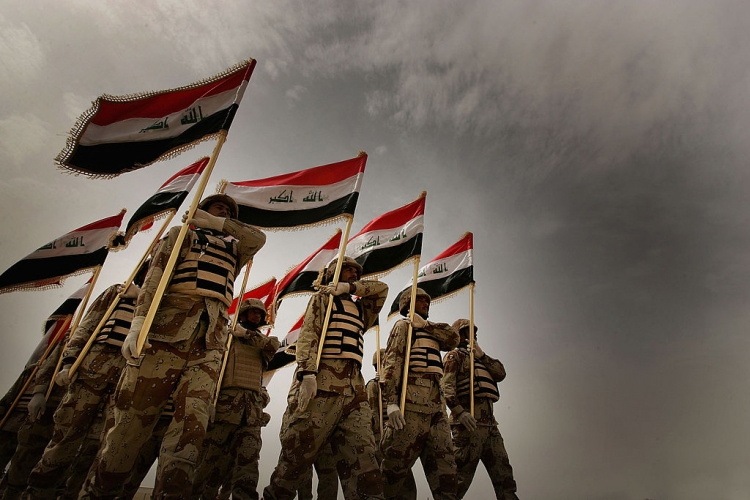 Iraqi troops have reclaimed Ramadi City from ISIS, the country's military confirmed.
Spokesman Brig. Gen. Yahya Rasul described the liberation of Ramadi as an "epic" victory for the Iraqi troops, BBC News noted Monday. Troops have raised the Iraqi flag on top of a government complex in central Ramadi to signify their claim on the city.
Ramadi is a city in the Anbar province, which is about 110 kilometers away from Baghdad. It was captured by ISIS in May this year. The city is eyed for its strategic importance, since it connects to Jordan and Syria. It is also the heart of Iraw's Sunni Muslim population.
The reclamation of Ramadi marks Iraq's first major victory against ISIS.
"The clearance of the government center is a significant accomplishment and is the result of many months of hard work by the Iraqi Army, the Counter Terrorism Service, the Iraqi Air Force, local and federal police and tribal fighters," coalition spokesperson Col. Steve Warren told CNN.
Warren added that while the Iraqi forces have made "great progress" in securing key areas such as the city hall of Ramadi and other major neighborhoods, there remain several pockets of insurgents fighting back in some parts of the city.
He also said that the coalition is aware of the threat of possible ambush in insurgent-driven areas. "There's a real threat of unexploded ordinances and booby-trapped houses," Warren noted.
Meanwhile, Iraqi Prime Minister Haider al-Abadi declared on Monday that his troops would see the defeat of the Islamic State in the coming year.
"2016 will be the year of the big and final victory, when Daesh's presence in Iraq will be terminated," Abadi said in a broadcasted speech. "We are coming to liberate Mosul and it will be the fatal and final blow to Daesh."
Reuters reported Monday that Mosul, a city in northern Iraq, by far holds the largest population of the Islamic State.
The White House also extended their congratulations to Iraq and expressed support for the Iraqi government.
© 2023 Korea Portal, All rights reserved. Do not reproduce without permission.