South Korean Health Ministry To Address Issues On Infectious Diseases; Invests 52.5 Billion Won In Research And Hires Epidemiologists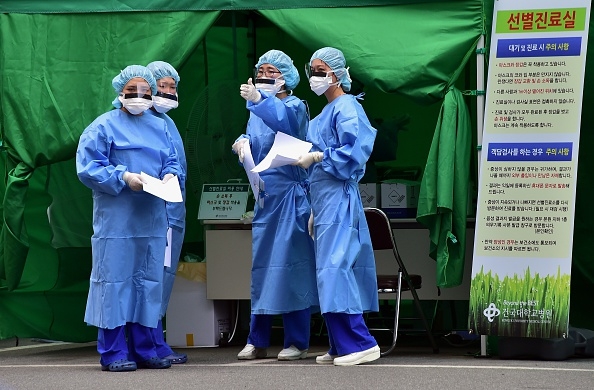 The South Korean Health Ministry announced on Monday that it will be allotting $44.2 million in funds for infectious diseases research next year following numerous health-related issues this year, most especially the Middle East Respiratory Syndrome (MERS) outbreak that took the lives of over 30 people, reported Korea Herald on Monday.
The ministry has reportedly allotted $44.2 million in total for all its research and development projects for diseases, including chronic diseases, infectious diseases and cancer. In 2016, the ministry aims to allot $6.46 million more in budget compared to this year for the specific cause.
In addition, to enhance health research and development projects, the government is also set on investing $72.6 million to build hospitals that are research-focused.
In efforts to address infectious diseases in South Korea, the ministry also announced earlier this year that general hospitals that house more than 300 patient beds would be required to have negative air pressure rooms in order to avoid cross-contamination.
Korea Times also reported on Dec. 1 that the South Korean government plans to hire epidemiologists to conduct studies on infectious diseases in order to prevent its spread, aiming to increase the number of epidemiologic investigators in the country from two to 89 by the end of the year.
During the time of the MERS outbreak, 34 epidemiologists were present nationwide, but only two of them were full-time workers under the Korea Centers for the Disease Control and Prevention (KCDC), while the rest were public doctors offering their services with the KCDC in place of military service.
"Working for almost 20 hours per day during the MERS outbreak, they all suffered from fatigue," said a ministry official. "Their fatigue delayed investigations, thus resulting in a greater spread of the disease."
New hires will make up 30 of the epidemiologist positions, while 25 will be filled by KCDC researchers taking charge of quarantine and epidemiology. Of the epidemiologists, 15 will be assigned at the Incheon International Airport where most infectious diseases are most likely to enter.
"We have learned a lot from the MERS outbreak this past summer," said Health and Welfare Minister Chung Chin Youb. "The ministry is working to develop systems to cope with infections and strengthen cooperation with medical professionals."
(Conversion rate: $1 = 1,175.94 won)
© 2018 Korea Portal, All rights reserved. Do not reproduce without permission.