Bomber Of Greenpeace's Vessel Rainbow Warrior Apologizes 30 Years After The Attack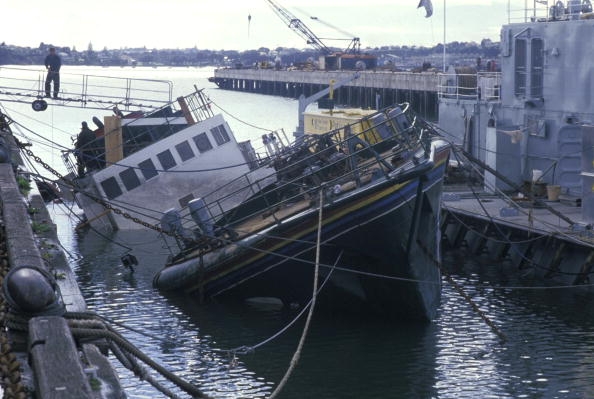 Colonel Jean-Luc Kister, a French leader of the combat dive team and the bomber of Greenpeace's ship - Rainbow Warrior - has finally broken his silence. Thirty years into the abominable act that has caused the death of photographer Fernando Pereira, he has apologized.
Kister has admitted at a New Zealand television program on Sunday that the mission has been a great disaster eating away his conscience.
"For us it was just like using boxing gloves in order to crush a mosquito. It was a disproportionate operation, but we had to obey the order, we were soldiers," he says. "Many times I think about these things because, for me, I have an innocent death on my hands."
NZ publication Stuff reported yesterday that Kister wishes to apologize to the photographer's family, as well as to Greenpeace and to the entire New Zealand people.
Kister, who used to work for the French spy agency DGSE, planted two bombs on the Rainbow Warrior vessel. It was anchored in Auckland before heading to Mururoa Atoll to protest against French nuclear testing on July 10, 1985.
The attack was orchestrated before midnight, a time when the team expected no one was in the vessel's engine room. The bombs were timed to blast four minutes apart, wherein the first blast was intended to send the ship's crew off the vessel.
"We are not cold-blooded killers," Kister says. "We did everything to preserve the lives of the people on board the Rainbow Warrior."
According to BBC in an article published on Sunday, France has paid for the damages caused by the bombing and has apologized for it. In 1996 the nuclear testing that has launched the Greenpeace protest ended.
Dominique Prieur and Alain Mafart have been the only agents who have gone to trial for the attack. They have been charged for manslaughter and sentenced to 10 years in prison.
© 2023 Korea Portal, All rights reserved. Do not reproduce without permission.