South Korean Government To Monitor Students Who've Been Absent From School From Over a Week To Avoid Possible Domestic Abuse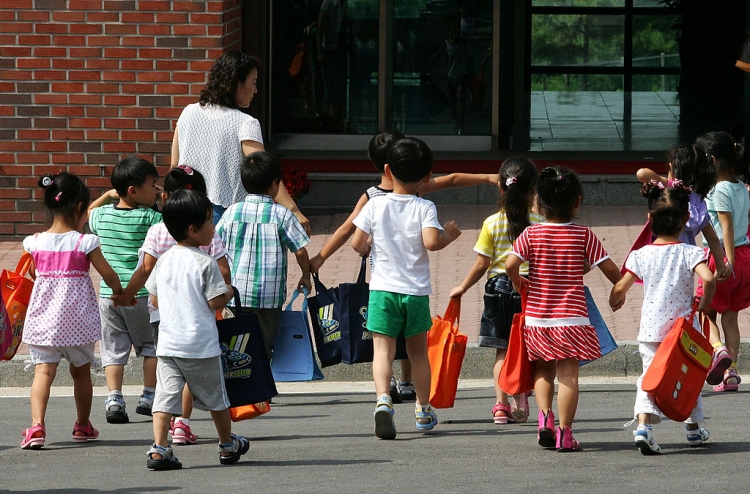 Following the harrowing case in Incheon this week of an 11-year-old child being confined and abused by his father at home for more than two years, the South Korean government has taken the initiative to launch a special investigation nationwide to monitor all students that have been absent for over a week.
The Ministry of Education and the Ministry of Health and Welfare agreed to enact a measure that will impose mandatory inspects of the homes of students who've been absent from school for more than seven days without justifiable reason, Korea Times reported Wednesday.
Under this arrangement, social workers will visit homes of students who have been absentees. Further details about the measure will be decided by both ministries in forthcoming meetings.
"Normally, when a child is absent for no specific reason for more than a week, a teacher is required to call his or her parents," Kim Il Yeol of the Division of Child Rights at the Ministry of Welfare said. "Following the case in Incheon, we plan to visit the homes of all schoolchildren who haven't showed up to school for more than a week to make sure they are not being abused at home."
The victim in Incheon attended an elementary school in Bucheon, Gyeonggi Province, but stopped going by the latter half of 2012. The father and his girlfriend, together with the child, moved to a new residence, making it difficult for the teacher to check on the child's status.
According to The Korea Herald, the 11-year-old child escaped his father's house on Dec. 12. She was found barefoot and weighing only 16 kilograms and standing at 120 centimeters tall. She is currently being treated at a hospital.
"We are aware of the problems that have been revealed by this case and are thinking of ways to better protect children who don't show up to school from possible domestic abuse," Kim added.
Of the 10,027 confirmed cases of child abuse last years, in 8,207 of those cases the abusers were the victims' parents. 33 percent of the cases were caused by parents who lacked knowledge and skill in child care.
The father of the 11-year-old child and his girlfriend have been arrested for abuse.
The National Assembly reportedly plans to lobby an amendment to the current law so as to involve police in determining an absentee student's whereabouts and condition. The party also plans to impose harsher penalties for studies who fail to notify the local government about any change in residence.
© 2022 Korea Portal, All rights reserved. Do not reproduce without permission.