South Korean Actress Kim Jung Eun To Marry Korean-American Fiancé In United States In March 2016; 'It Will Be A Small Wedding'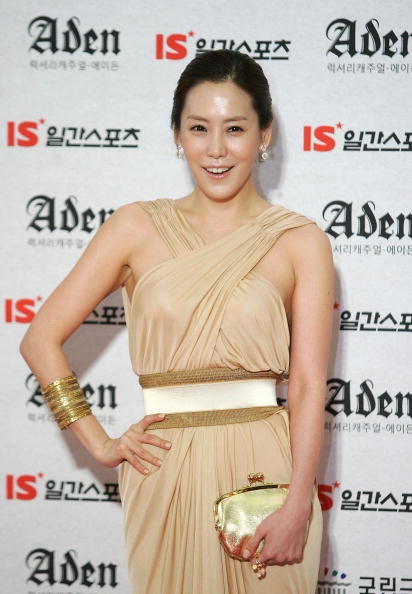 Actress Kim Jung Eun reportedly confirmed she is getting married in the United States in March next year. The 39-year-old South Korean actress revealed the news in a press release Monday, as reported by The Chosunilbo Tuesday.
"I haven't made specific plans yet, but it will be a small wedding in the US around March next year with only family and close friends in attendance," Kim said.
She continued, "The groom-to-be is warm-hearted and very considerate and has always supported me since I have been dating him for last three years."
Kim was rumored to be dating a good-looking guy coming from a wealthy family in June, which was later confirmed by her company's side.
The South Korean actress' fiancé is a Korean-American who works as an investment manager at a finance corporation. Reports have revealed that the two have been dating for three years already before their relationship became public just this year.
Kim described his soon-to-be husband as someone who "offers [her] strength when [she is] having a hard time," as noted by Soompi Sunday.
Further reports have revealed the Kim is currently in the US to settle the details of the wedding.
In an interview in June, Kim said, "Doing a drama series is really tough, but I could rely on him while I was working on the project. I have no specific plans for marriage yet, but I want to get married sometime in the future," as noted by Korea Joongang Daily Tuesday.
The South Korean actress appeared in several television drama series including "Lovers in Paris," "I Am Legend," "Make a Woman Cry" and a lot more. Aside from that, she has also appeared in films "Forever the Moment" in 2008, "How to Keep My Love" in 2004 and others.
Kim has also hosted her own music talk show called "Kim Jung Eun's Chocolate" which aired on SBS from 2008 to 2011.
© 2023 Korea Portal, All rights reserved. Do not reproduce without permission.