New Survey Conducted By South Korea's National Cancer Center Shows Nearly 70 Percent of Cancer Patients Survive The Disease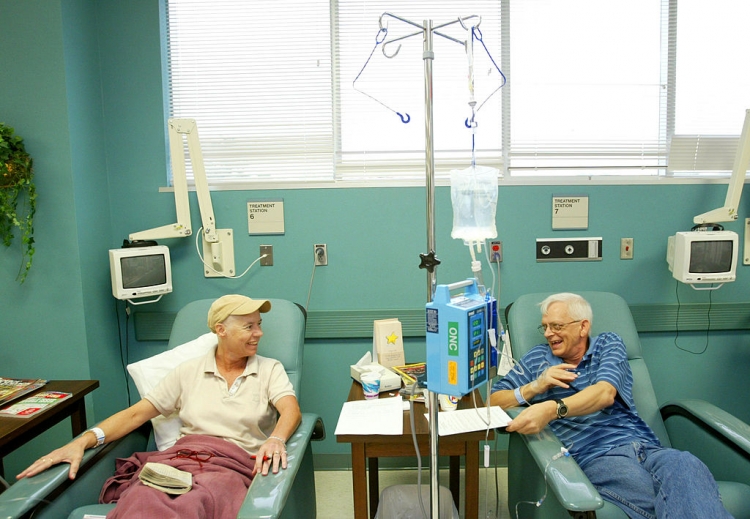 A new survey conducted by the National Cancer Center showed Tuesday that about 70 percent of cancer patients survive the disease.
Korea Times reported Tuesday the new study shows that 69.4 percent of cancer patients diagnosed between 2009 and 2013 have achieved full recovery from the disease. This means the surviving patients have surpassed the first five years following the first diagnosis.
This is a great improvement from the 53.8 percent survival rate among cancer patients between 2001 and 2005.
An official from the National Cancer Center said, "The main contribution to the higher survival rate may be early diagnosis, a decrease of the male smoking rate, vaccinations and changing lifestyles."
Moreover, the reported stated that the number of people who were diagnosed with cancer in 2013 was 225,343, a slight decrease from 2012's record of 226,216 patients.
Thyroid cancer was shown to be the most common form, with 42,542 men and women suffering from it. It accounted for 18.9 percent of the total.
All thyroid cancer patients have fully recovered.
Stomach cancer followed with 30,184 cases, colon cancer with 27,618, lung cancer with 23,177 patients, breast cancer with 17,292 and liver cancer with 16,192.
Prostate cancer and breast cancer also displayed high survival rates.
In a similar study conducted by the U.S Centers for Disease Control and Prevention (CDC), patients suffering from invasive cancer in 2003 to 2010 showed an overall five-year survival rate of 65 percent.
"Four decades ago, survival was about half at five years," CDC's division of cancer prevention and control director Lisa Richardson told Reuters. "Over the years, the trends have been up, and I believe we're going to continue to see those trends."
The improvement in survival rates can be attributed to improved diagnostic tools and treatment methods, Richards added.
Meanwhile in South Korea, the Ministry of Health and Welfare announced the government's plan to build a cancer data center to provide a single, open database about cancer which can be easily accessed by citizens.
© 2018 Korea Portal, All rights reserved. Do not reproduce without permission.