North Korea's All-Girl Band Chongbong Orchestra Makes Its Debut At the Tchaikovsky Concert Hall In Moscow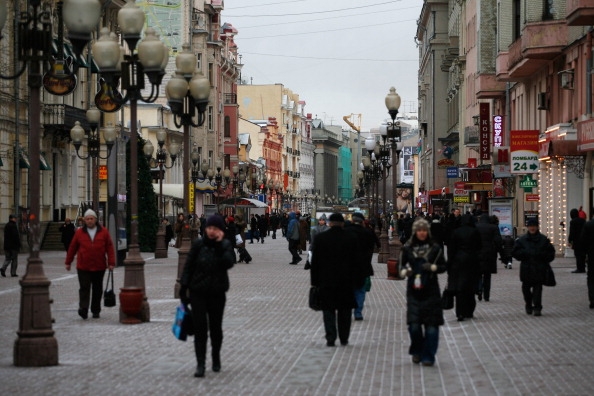 A new all-girl band created by North Korea's Supreme Leader Kim Jong Un, according to the nation's state media, made its debut in Moscow on Monday. Chongbong Orchestra was formed early this year. The Telegraph noted on Friday that the group was described as "ideological scouts, the bugles of revolution and ideological flag-bearers."
On Monday evening, the group made its first appearance in a concert held at the home of the capital's oldest symphony orchestra, the Tchaikovsky Concert Hall. The seven members were dressed in black as they performed a series of choreographed numbers. Also, the North Korean flag was shown, serving as the group's backdrop while performing together with the country's military band.
The vocalists of Chongbong Orchestra also gave a concert on Tuesday evening at Moskvichi Cultural Centre, sharing the stage with the State Merited Chorus. People who were there were captivated by the performances of the two groups, as "they reflected the soul of Juche Korea and instilling patriotism into the minds of the Russian people," according to a report posted Thursday on KNCA Watch.
The two bands from North Korea performed a series of numbers, including "Song of Proud Guards Units" of the North Korea and "Vast Land Siberia" of Russia.
Reports revealed that the debut of North Korea's all-girl band in Moscow is Pyongyang's proposal with hopes of stronger economic ties with Russia.
Meanwhile, a Russian song entitled, "Naval Port at Night," was also performed by the Russian Army Academic Song and Alexandrov Ensemble. Aside from that, a Korean song entitled, "My Home Village," was performed to represent the alliance between the two countries. The latter was performed in male duet and male solo with State Merited Chorus' accompaniment.
© 2019 Korea Portal, All rights reserved. Do not reproduce without permission.