Reused Syringes In A South Korean Clinic Results To Over 70 Hepatitis C Cases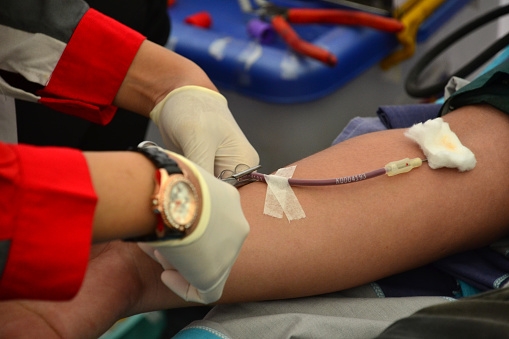 On Nov. 27, health authorities confirmed 71 cases of hepatitis C resulting from reusing syringes at the Dana Hyeondae Clinic in Yangcheon, Seoul during blood donations, reported Korea Herald on Nov. 27.
The clinic has reportedly been closed due to the incident, while the Health Ministry tested 2,268 more patients who were treated at the clinic and could have possibly contracted the disease from the malpractice of the clinic's doctor, who has been reported by health authorities to the police.
All the 71 patients who have contracted hepatitis C from reused disposable syringes received intravenous transfusions of vitamin C and vitamin B1 to combat physical fatigue.
According to Korea Times on Nov. 27, the 52-year-old doctor responsible for the massive infection of hepatitis C blamed his poor judgement on brain injuries he is suffering from since 2012. He claimed that his uncontrollable hand tremors made opening new packages of syringe harder for him.
His car accident in 2012 resulted to brain injuries, including impaired mobility, speech disorder and tremors.
"The doctor is claiming that he had never reused old syringes prior to his injury in 2012, but we've heard from another source that this may not be true," said the Health Ministry on a written public statement. "We've heard that the doctor used disposable syringes on a number of patients even before 2012."
The doctor's wife was also subjected to an investigation by the police for having administered blood transfusions without a medical license.
Data collected by the Health Insurance Review and Assessment Service also showed that 98 percent of patients who are treated at the Dana Hyeondae Clinic received intravenous injections, a significantly higher figure compared to nationwide clinics who perform the method to only 19.29 percent of their patients.
According to health authorities, all patients who have been administered intravenous injections will also be subjected to other tests for blood borne infectious diseases, including hepatitis B, syphilis, malaria and HIV.
© 2018 Korea Portal, All rights reserved. Do not reproduce without permission.