Suicide Rates Continue To Rise In South Korea, As Country Tops OECD Nations For 11th Straight Year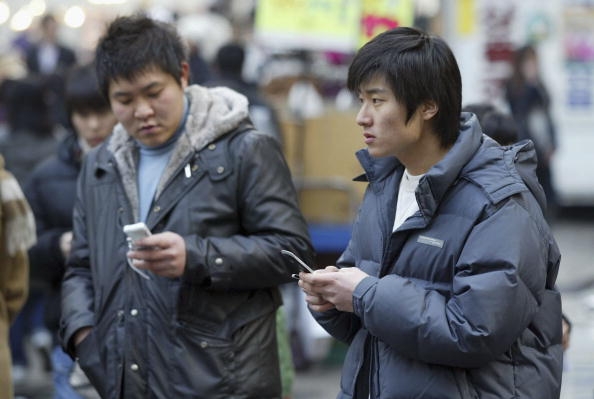 Suicide rates in South Korea are on the rise, replacing Hungary in 2003 and holding the number one spot in suicide rates 11 years in a row among member countries in the Organisation for Economic Co-operation and Development (OECD), according to The Korea Times.
The rate of deaths by intentional self-harm in South Korea went from OECD's average of 12 per 100,000 to 29.1 suicides per 100,000 people for 2013, according to the U.K. publication i100. The suicide ratings within the country has reportedly risen 28 percent between 2002 and 2013.
Suicide has been most common among younger people. According to 2014 data by Statistics Korea, suicide was reportedly the number one cause of death among people between the ages of 10 to 39.
There have reportedly been studies conducted regarding the rise in suicide rates in the country. Researchers have reportedly looked into the connections between media coverage of celebrity suicides and drastic increases in the general populations.
Several cases of suicide within the Korean entertainment industry were covered extensively by the media in the past decade.
Back in 2007, Korean actress Jeong Da Bin committed suicide after suffering from depression over the lack of work, according to The Straitstimes. Actress Jang Ja Yeon, who is best known for her work in "Boys Over Flowers," reportedly committed suicide in her home in 2009 due to the pressures from the industry.
Jang had reportedly written a series of suicide letters explaining how her former agency head Kim Sung Hun allegedly forced her into getting involved in sexual relationships with "important" people at the parties she attended.
Actress Choi Jin Sil was another tragic loss in the Korean entertainment industry.
Choi had reportedly expressed that she had been upset over rumors on the Internet that she had lent a large sum of money to actor Ahn Jae Hwan. Choi's younger brother, Choi Jin Young, took his own life two years later, according to Soompi.
There have also reportedly been studies into links with the countries' high internet usage and addiction levels.
Amidst the rise in suicide rates, South Korea has installed encouraging messages to prevent further attempts. There's a sign that reads "you were suffering a lot" on the "Bridge of Life" on Mapo Bridge in Seoul, the country's capital.
© 2023 Korea Portal, All rights reserved. Do not reproduce without permission.