Enhancing Your Culinary Experience: How to Fully Savor Korean Beef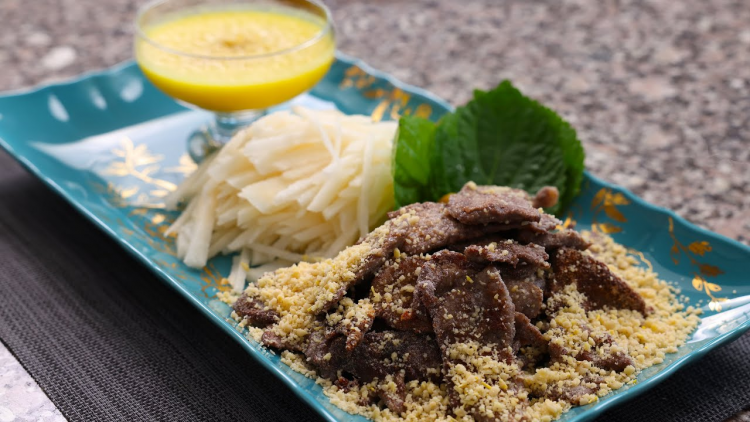 Korean beef, known for its exceptional flavor and tenderness, has gained popularity worldwide. To truly relish this delectable delicacy, it's essential to explore different methods and flavors that enhance its natural qualities. Here are some expert tips to help you enjoy Korean beef in a more delightful and memorable way.
Selecting the Right Cut
Choosing the appropriate cut of Korean beef is crucial for an enjoyable dining experience. Whether it's ribeye, sirloin, or brisket, each cut offers unique textures and flavors. Ribeye is marbled and rich, sirloin is tender and lean, and brisket is perfect for slow cooking. Explore various cuts and try them in different recipes to find your favorite.
Proper Marination
Marinating Korean beef can elevate its taste to new heights. Traditional Korean marinades like bulgogi or galbi sauce infuse the meat with a symphony of flavors. Consider marinating the beef for at least a few hours or overnight to allow the flavors to penetrate the meat thoroughly. The longer the marination, the more pronounced the taste.
Grilling to Perfection
Grilling Korean beef is a popular cooking method that imparts a smoky and savory profile. Ensure your grill is preheated and at the right temperature before cooking the meat. Aim for a medium-rare to medium level of doneness to preserve its juiciness and tenderness. Don't forget to let the meat rest for a few minutes after grilling to allow the juices to redistribute.
Exploring Unique Pairings
Korean cuisine offers an array of complementary side dishes and condiments that can enhance your enjoyment of Korean beef. Traditional accompaniments like kimchi, pickled radishes, or sesame spinach bring contrasting flavors and textures to your meal. Additionally, experimenting with various Korean sauces, such as gochujang or ssamjang, can provide an exciting twist to your beef dishes.
Conclusion
Savoring Korean beef to its fullest involves a combination of choosing the right cut, marinating thoughtfully, grilling skillfully, and exploring unique flavor pairings. By embracing these tips, you can embark on a culinary journey that elevates your enjoyment of this exceptional meat, unlocking a world of delightful flavors and textures. Get ready to tantalize your taste buds and savor the essence of Korean cuisine.
© 2023 Korea Portal, All rights reserved. Do not reproduce without permission.