How to Make Korean Style Macaroni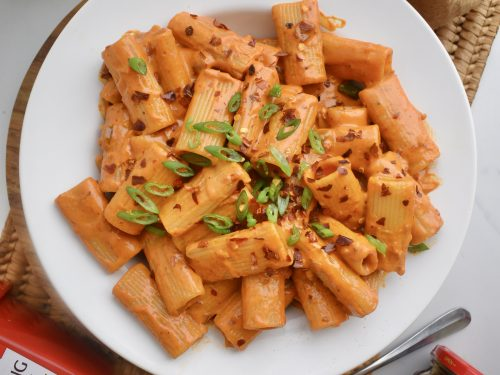 Macaroni is a popular pasta dish that has been enjoyed by people around the world for centuries. While it is often associated with Italian cuisine, many countries have their own unique takes on the classic dish. In Korea, macaroni is often prepared in a creamy, cheesy sauce that is both savory and satisfying. In this article, we will explore how to make Korean-style macaroni.
Ingredients:
2 cups of macaroni pasta
1 cup of milk
1 cup of heavy cream
2 tablespoons of butter
2 tablespoons of all-purpose flour
1 cup of shredded cheddar cheese
1/2 cup of grated Parmesan cheese
1/2 teaspoon of salt
1/4 teaspoon of black pepper
Optional toppings: chopped parsley, diced bacon, sliced scallions
Instructions:
Cook the macaroni according to the package directions. Drain the pasta and set it aside.
In a medium-sized saucepan, melt the butter over medium heat. Once the butter has melted, whisk in the flour until it forms a smooth paste. Cook the mixture for 1-2 minutes, stirring constantly.
Slowly pour the milk into the pan, whisking constantly to prevent lumps from forming. Once the milk has been fully incorporated, add the heavy cream and continue whisking.
Add the shredded cheddar cheese and grated Parmesan cheese to the saucepan. Continue whisking until the cheese has melted and the sauce is smooth.
Add the salt and black pepper to the sauce, stirring to combine.
Add the cooked macaroni to the saucepan and stir until the pasta is evenly coated with the cheese sauce.
Serve the macaroni hot, topped with optional garnishes such as chopped parsley, diced bacon, or sliced scallions.
Korean-style macaroni is a delicious and satisfying dish that is easy to prepare at home. With its creamy cheese sauce and simple ingredients, this dish is sure to become a new favorite in your household. Try making this Korean-style macaroni today and enjoy a taste of Korea from the comfort of your own kitchen.
© 2023 Korea Portal, All rights reserved. Do not reproduce without permission.