Korean Fish Dishes to Try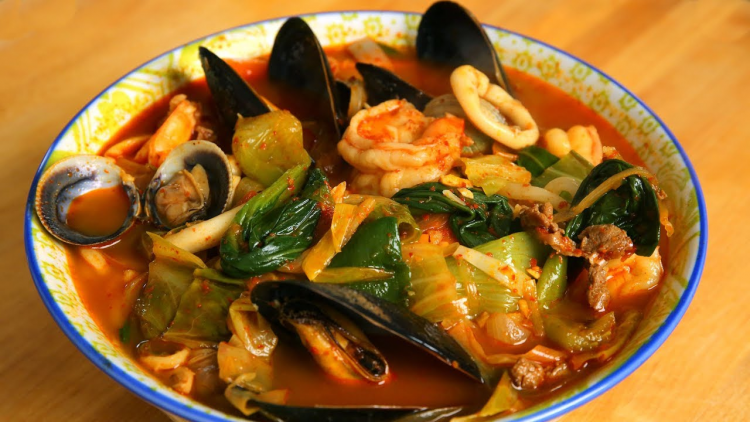 Korean cuisine is known for its bold flavors and unique ingredients, and their seafood dishes are no exception. With a long coastline and a rich fishing tradition, Korea has developed a variety of delicious fish dishes that are worth trying.
One popular Korean fish dish is grilled mackerel, also known as "godeungeo gui". Mackerel is a flavorful and nutritious fish that is high in omega-3 fatty acids. The fish is marinated in a mixture of soy sauce, sesame oil, garlic, and ginger, and then grilled until it is crispy and charred on the outside. The result is a savory and satisfying dish that pairs well with rice and other side dishes.
Another must-try Korean fish dish is "saengseon gui", or grilled fish. This dish can be made with a variety of different fish, but one of the most popular options is Pacific herring. The fish is seasoned with salt and pepper and grilled until it is crispy on the outside and tender on the inside. It is often served with a dipping sauce made from soy sauce, vinegar, garlic, and green onions.
For a more traditional Korean fish dish, try "jeon", or Korean-style fish pancakes. These pancakes are made by mixing ground fish with flour, egg, and various seasonings, and then frying them until they are golden brown. They can be served as an appetizer or a main dish, and are often accompanied by a soy dipping sauce and other side dishes.
Finally, no list of Korean fish dishes would be complete without "eomuk", or fish cakes. Eomuk is a popular street food in Korea, and can be found in many markets and food stalls. It is made by grinding fish into a paste, adding various vegetables and seasonings, and then steaming or frying the mixture into small, oval-shaped cakes. Eomuk can be eaten on its own as a snack, or added to soups and stews for extra flavor and texture.
Korean cuisine offers a wide variety of delicious fish dishes that are worth trying. From grilled mackerel to fish cakes, these dishes are full of bold flavors and unique ingredients that are sure to satisfy your taste buds. So why not give them a try and discover the wonderful world of Korean seafood?
© 2023 Korea Portal, All rights reserved. Do not reproduce without permission.