Food Truck Culture in Kolkata Gets Into The Korean Street Food Craze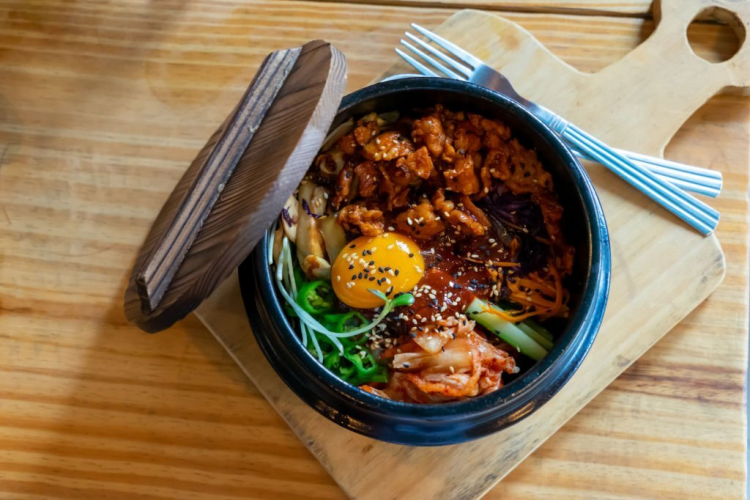 The Jatin Bagchi Road located in Gariahat street in Kolkata is a popular place to try out great food. This popular spot is now a place to find Yum Yum Korean Bucket, a Korean food truck joint. It opened last month and has since then been getting a lot of attention around the city due to its delicious food offerings with a Korean Twist.
Yum Yum Korean Bucket is the city's first Korean Food Truck offering delicious food from Korea. Those who want to get some warm ramen or some spicy food, then this establishment is definitely for you. Some of the foods that they offer are delicious Gang-Jeong Chicken and Kimchi salad which is very deliciously tangy to taste. Their corndog is sprinkled with sugar on top. Other items on their menu include Snowing Cheese and Hadogeus, a snack-on-stick. If you are in India, especially in Kolkata and want to try out their food, they are standing right in Doiwala at Garihata. If you are craving for some Korean food, then this is the place to be.
Of course, the Korean food experience is nothing without some refreshing Korean boba milk teas. They all go well with all of their delicious food on their menu. For a budget of RS 500, you will now enjoy Korean street food like you're in the country itself.
Now speaking of Korean snacks, you might want to check out our yummy feature on the Korean Egg Drop sandwich. Over the last few years, there has been a great increase of love for the Korean Egg Drop Sandwich. It is a toasted sandwich that brings together fluffy scrambled egg, melted cheddar cheese, small crispy pieces of bacon, and some delicious creamy sauce.
In case you are not aware, Egg Drop is actually a popular franchise in South Korea which has gained a buzz on social media as they are the best place in the country to offer multiple egg sandwich variations with a lot of fillings inside along with the fluffy scrambled eggs and their signature sauce.
© 2023 Korea Portal, All rights reserved. Do not reproduce without permission.