Girls' Generation's Sooyong, Yoon Bak, and Other Cast Perform First Reading for 'Please Send A Fan Letter'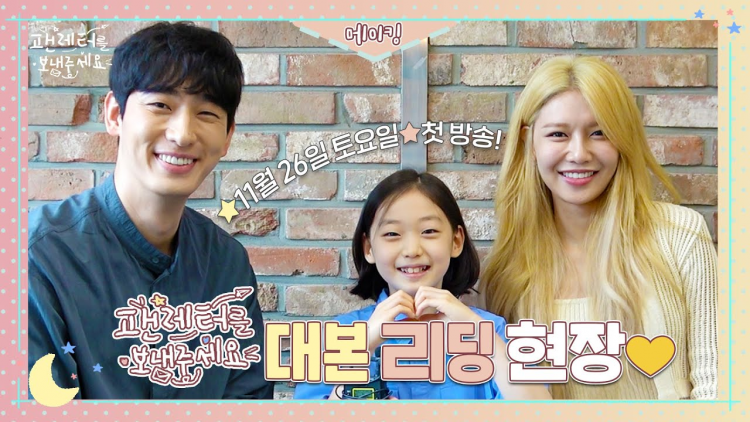 Girls' Generation member Sooyoung and Yoon Bak recently attended their first script reading for an upcoming Korean rom-com drama series Please Send A Fan Letter.
For those who are curious about the story of this upcoming series, it stars about an actress who faces her biggest life crisis in the entertainment industry and a man who has to protect his daughter's innocent heart by writing fake replies to her fan letter she sent.
The show will be directed by Jun Sang Hee, who also co-directed From Now On, Showtime. Aside from Sooyoung and Yoon Back, the reading was also attended with writer Park Tae Yang, Shin Yeon Woo, Kang Da Hyun, Jung Jae Sung, Choi Han Yoon, Jung In Ji, and Hang Jung Ho to name a few.
With an awesome cast joined in the reading, different styles of acting and charisma were shown as they were reading through the script. To the cast and crew, it was one great experience having this whole cast under one roof.
Sooyoung will be playing the role of celebrity Hang Kang Hee. With her numerous experiences in acting, she was able to showcase how delicate her character is in the reading through her strong deliverance and ever-changing emotional performance.
Yoon Bak will be playing the role of Bang Jung Suk, a single father and lawyer who is looking after his sick daughter all by himself. He nailed his role completely as the script reading began. Giving us a glimpse of what his character is.
The show is slated to premiere on November 28. With a promising cast and crew, Please Send A Fan Letter could be one of the Korean shows that is worth looking forward to.
© 2023 Korea Portal, All rights reserved. Do not reproduce without permission.