Webtoon Adaptation "Unlock The Boss" Calls Together Chae Jong Hyeop, Seo Eun Soo, And Park Sung Woong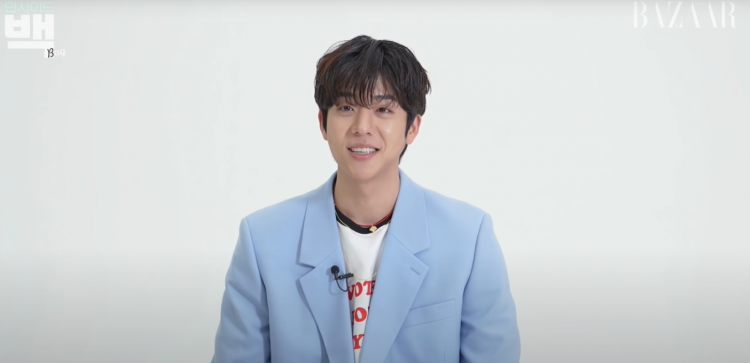 The screen is set for Chae Jong Hyeop, Seo Eun Soo, and Park Sung Woong to star in ENA's upcoming webtoon drama "Unlock the Boss".
READ: Vietnam Orders Netflix to Remove 'Little Women' K-Drama for "War Distortion"
The original Naver webtoon with the same title follows the tale of Park In Sung (played by Chae Jong Hyeop), a 29-year-old unemployed job-seeking student who discovers a smartphone while exploring a mountain.
To his surprise, the phone can speak. It introduces itself to be the spirit of Kim Sun Joo (played by Park Sung Woong), the CEO of a renowned corporation that got trapped in the device after some unknown incident.
Together, the two will infiltrate the company to uncover the mystery behind the supernatural situation. Along the way, we'll encounter the CEO's secretary Jeong Se Yeon (played by Seo Eun Soo) who'll become a formidable ally in swiping the truth into place.
The original webtoon itself, written by Park Sung Hyun, was well-received and praised for its dynamic and witty plot. It's revealed that a co-writer from Netflix's Sweet Home participated in developing the script during the drama's adaptation process.
READ: Is Your Favorite K-Pop Artist Nominated For The 2022 Genie Music Awards? Check It Out Here!
Chae Jong Hyeop shared his own thoughts on performing the role: "There was burden in portraying Park In Sung's dynamic life of going from an unemployed job-seeker to a CEO overnight, but I am just grateful and honored to be able to work with many senior actors through this drama."
"I'm working hard on filming with a grateful heart, and I promise to show you a great performance, so please kindly look forward to it," he expressed.
According to Seo Eun Soo, she was attracted to the drama due to it's interesting theme of a soul entering a smartphone. "I am having fun filming while doing my best to make it a good drama, so please look forward to it," she said.
Park Sung Woong affirms that the webtoon's humor will also be a strong aspect of the show saying: "It is a comical yet mysterious drama with complex charms. We are having fun filming, so please look forward to it."
Unlock the Boss will premiere on November 30 at 9 p.m. KST. Stay tuned for any casting reveals!
© 2023 Korea Portal, All rights reserved. Do not reproduce without permission.