(G)I-DLE Is Coming Back Hotter And We Are Not Ready: Records Career-high Album Pre-Orders, The Next Million-Seller?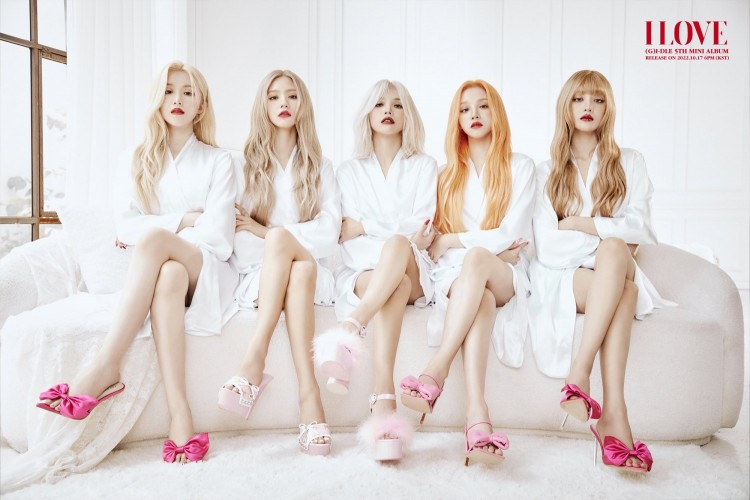 After a controversial return with "TOMBOY" earlier this year, (G)I-DLE is striking the pan while its hot with yet another industry-shaking release.
The CUBE Entertainment girl group continue to bend industry standards with their upcoming release "I Love" and fans seem to be loving the rebel (G)I-DLE. In fact, (G)I-DLE is seeing a steep rise in popularity which is evident in the stock pre-orders of their upcoming fifth EP.
(G)I-DLE's "I Love" has recorded over 700,000 stock pre-orders on Circle Chart, the girl group's highest to date. With the current trend, it is not surprising that (G)I-DLE will be million-sellers during this comeback.
In relation to (G)I-DLE's current commercial success, CUBE Entertainment pointe out that (G)I-DLE's previous song "TOMBOY" which became the group's first release to acheive a perfect all-kill on Korean Charts contributed to the hype of their upcoming comeback. The massive success of "TOMBOY" saved (G)I-DLE's career after the controversy that led to member Soojin's departure.
"The news of (G)I-DLE releasing a new album has been met with a flood of passionate responses from fans both within Korea and abroad. Following 'TOMBOY,' [(G)I-DLE] is gearing up to release another [new song] that will become all the rage," Cube Entertainment commenteed.
The company also shared that they are seeing potention for even highes sales for (G)I-DLE.
Meanwhile, (G)I-DLE will make their return with "I love" and its title track "Nxde" on October 17 at 6 PM KST.
© 2023 Korea Portal, All rights reserved. Do not reproduce without permission.