Six MCU Phase 5 And 6 Titles Are Entering Different Timelines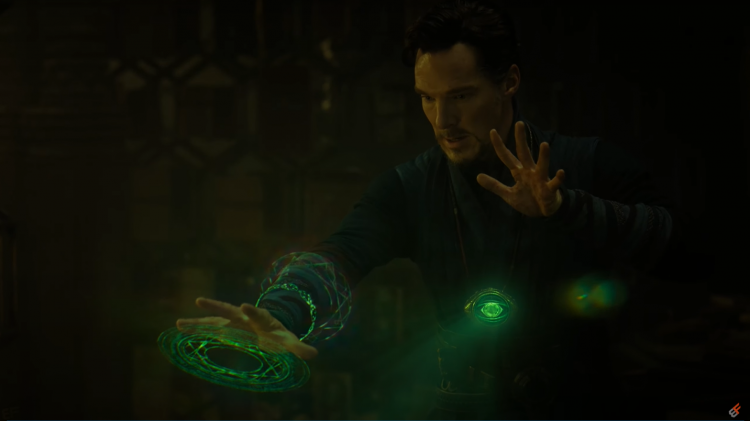 Hopefully, this isn't one of those branches in time Karl Mordo was talking about as several Marvel projects are getting delayed, shifting away from the original timelines they were slated to release when they were announced at Comic-Con last July.
Six movies from MCU phases 5 and 6 have been identified to take the time jump starting with the vampire-slaying title, Blade. Deadline revealed that pre-production on the film has been paused when director Bassam Tariq exited the project. From its initial Nov. 3, 2023 release date, Blade will instead daywalk on Sept. 6. 2024, near the end of Phase 5.
READ: Raw Emotion & Action: Marvel Drops First Trailer For 'Black Panther: Wakanda Forever'
Coincidingly, Deadpool 3 was the title originally set for Sept. 6. 2024. The future installment of the 'merc with a mouth' will instead be moved 2-months away, to Nov. 8. 2024.
Unfortunately, that November date was also reserved for the long-awaited reboot of Fantastic Four. Earth's super family now shifts their trip to Feb. 14. 2025. An unnamed film was already scheduled for that date and has now been relocated to Nov. 7, 2025.
READ: The Super Mario Bros. Hollywood Movie Releases New Trailer
As you've guessed, this change caused another anomaly (not as large as the one at Westview, surely) with Avengers: Secret Wars jumping from their own Nov. 7 slot all the way to May 1, 2026. A similarly unknown flick for May 1 has then been removed from that time slot.
That's the last of the temporal delays for now. Avengers: The Kang Dynasty endures in its May 2, 2025 spot. The two future Avengers films are following an identical one-year-apart gap to Infinity Wars/Endgame. This could be a hint that they will also be a connected double act of a major MCU narrative.
Some other future films unaffected by the transitional snap so far are the titles queued for 2023: Ant-Man and the Wasp: Quantumania, Guardians of the Galaxy Vol. 3, The Marvels. Captain America: New World Order also persists on May 3, 2024 and Thunderbolts stands steadily at July 25, 2024. Stay tuned for sudden updates.
© 2023 Korea Portal, All rights reserved. Do not reproduce without permission.