The Super Mario Bros. Hollywood Movie Releases New Trailer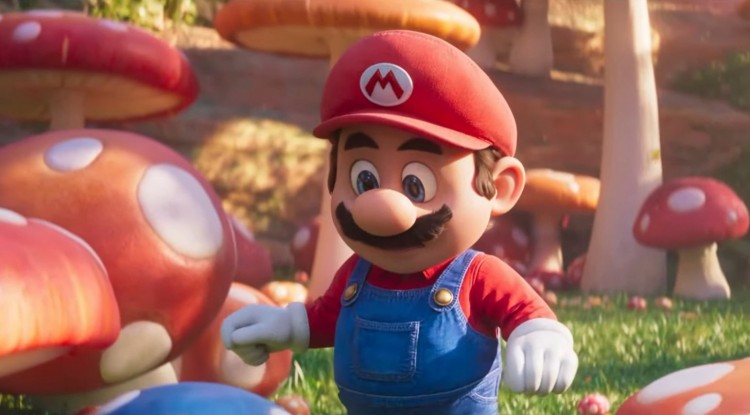 Super Mario fans are in for a treat as Illumination, the studio behind the highly-anticipated The Super Mario Bros. movie recently uploaded a new trailer for the movie which is slated to premiere in theaters on April 7, 2023. The video was also presented during the Nintendo Direct presentation. The trailer was also released during the first day of the highly anticipated New York Comic Con.
The movie stars the voice of Chris Pratt as the iconic plumber main character Mario. It also stars Charlie Day as Luigi, Jack Black as Bowser, Anya Taylor-Joy as Peach, Keegan-Michael as Toad, and Seth Rogen as Donkey Kong. Charles Martinet, who notably is the voice behind the Italian plumber character will have a surprise role in the film.
Fans were having mixed opinions upon watching the trailer as Pratt did not do the exaggerated Italian accent of Mario. In the Super Mario video games, the titular character is famous for this accent. Although Pratt's voice was a bit of a letdown, the trailer looks promising as per the opinions of those who watch them. Many are looking forward to the release of the movie in theatres.
This is a huge step for Nintendo as the video game company was very reluctant to license their intellectual properties to other media adaptations after the failure of the 1993 Super Mario Bros. film.
The film will be directed by Teen Titans GO! creators Aaron Horvath and Michael Jelenic, and produced by Chris Meledandri and Mario creator Shigero Miyamoto. It is based on the popular Super Mario Bros. video game franchise in which the first game original game Super Mario Bros. was released for the Nintendo Entertainment System in 1983. The massive success of the game have paved way for sequels, spin-offs, and video game appearances on various video games (a majority ones produced by Nintendo.)
© 2023 Korea Portal, All rights reserved. Do not reproduce without permission.