Get To Know The 3 Most Successful K-Pop Girl Groups To Debut in Japan Since 2017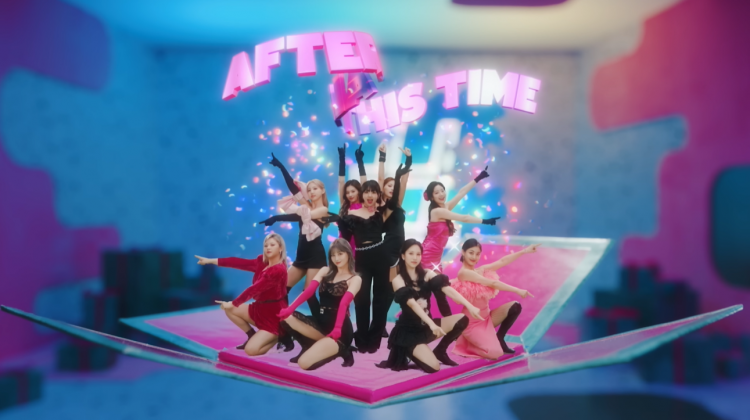 Japan is the second biggest music market next to the United States. So, it's not surprising that K-Pop groups are taking their chances to debut and charm the ever so loyal Japanese fans.
How to successfully penetrate into the Japanese Music Scene
Numerous K-Pop acts have tried to penetrate into the Japanese music scene but only a few succeed.
Such a small percentage of successful K-Pop ventures in Japan may be attributed to lack of original Japanese releases. To save cost and minimize risk, Korean entertainment companies would often have its artist debut with a Japanese version of its Korean song. Although a wise move, it won't guarantee a loyal Japanese fanbase. So, more often than not, successful K-Pop groups in Japan have released singles and even albums exclusive for their Japanese fans.
Additionally, Japanese fans tend to look beyond powerful performances and perfect dances. It can be observed in the country's idol industry that fans prefer charm overall. Fans become loyal to idols that they can relate to and provide them with good fan service.
K-Pop groups with Japanese members also receive better traction from fans in Japan as it makes them more relatable. Plus, with Japanese members, communication between idols and fans becomes so much easier.
The 'Holy Trinity' of K-Pop girl groups in Japan
Since 2017, more and more K-Pop acts are making their stride into the Japanese music scene. But these three K-Pop girl groups have proven to be total best-sellers, breaking language boundaries, and spreading the Hallyu wave into the land of the rising sun.
BLACKPINK
After a smashing debut into the K-Pop scene in 2016, YG Entertainment's BLACKPINK set its eyes to conquer Japan.
The quartet made their Japanese debut on August 2017 with a self-titled mini-album which included the Japanese versions of their commercially-successful singles like "BOOMBAYAH" and "WHISTLE." BLACKPINK then released their first Japanese studio album the following year. Entitled "BLACKPINK In Your Area," Jennie, Jisoo, Rose, and Lisa promoted the album with the sold out Japan tour "BLACKPINK Arena Tour 2018."
Since their debut in 2017, BLACKPINK has made over 12.2 million dollars in Japan.
IZ*ONE
Despite its short stint as a project group, IZ*ONE has proved itself to be a powerhouse K-Pop girl group not only in Korea but also in Japan.
IZ*ONE debuted in Japan with the single "Suki to Iwasetai" in January 2019. Following the success of their debut single, IZ*ONE released two other singles: "Buenos Aires" in June and "Vampire" in September.
From 2019 to 2021, IZ*ONE earned over 14.5 million dollars.
TWICE
The most successful K-Pop girl group to promote in Japan is TWICE and there's no denying that. The nonet from JYP Entertainment revived Japan's love for K-Pop girl groups. TWICE is a sensation in Japan.
Aside from the Japanese versions of their hits like "TT" and "Cheer Up," TWICE also released numerous Japanese singles and albums that are absolute hits. Some of their hit Japanese singles include "BDZ," "Kura-Kura," and "Perfect World.
The "Talk the Talk" singers also did a sold-out dome tour in Japan, a feat that the biggest artists in Japan can only achieve. TWICE also booked numerous advertisement deals with big Japanese brands.
From 2017 to 2021, TWICE earned an astounding 118.7 million dollars in Japan.
© 2023 Korea Portal, All rights reserved. Do not reproduce without permission.