These Girl Groups Are Leading K-Pop's 4th Gen Million-Seller Club, The 'New Big 3' To Look Out For!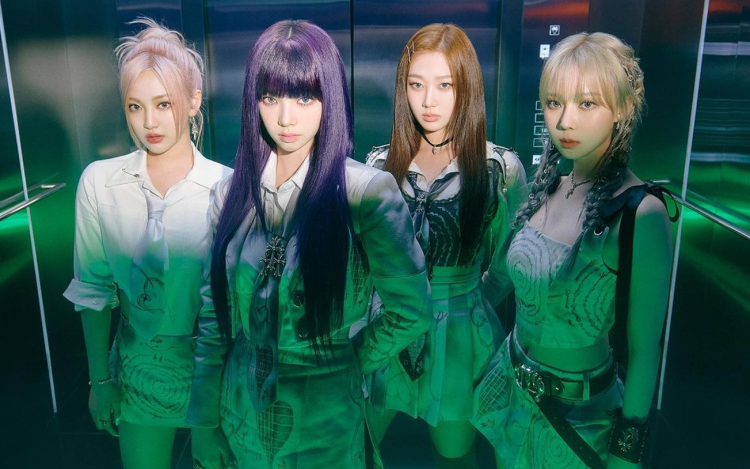 With acts like BTS, BLACKPINK, TWICE, and SEVENTEEN selling out concerts, making appearances in A-List events, topping the Billboard charts and more, there's no denying that the Hallyu Wave has taken over the world!
K-Pop's exclusive million-seller club
The growth of K-Pop is evident not only in the online reach of the genre but also with the album sales of the artists.
Just a few years ago, only a few groups have been able to surpass the one million mark in terms of album sales. Most often than not, top K-Pop boy groups like BTS and EXO have the fanbase that could help them easily sell over one million albums.
Meanwhile, among girl groups, TWICE remains to be the undisputed queens of album sales in K-Pop. The "Talk and Talk" singer is the only girl group to rank on the "Top 10 Best-Selling K-Pop Acts of All Time" list. Aside from TWICE, YG Entertainment's BLACKPINK has also surpassed the million-seller mark despite limited discography.
The rise of K-Pop's 4th generation groups
We've seen up and coming groups that have the potential to lead K-Pop's 4th generation of talents debut recently. Stray Kids and Tomorrow x Together both gained a loyal fandom and are establishing their brand as THE force to be reckoned with this generation.
In fact, both rising K-Pop boy groups have sold over 1.72 million copies each this 2022. In addition, ENHYPEN also showed promising sales with over 1.56 million albums sold this year.
Since the birth of K-Pop, boy groups have always secured a huge chunk of the industry's total album sales. That is, thanks to the bigger fanbase boy groups tend to have. However, K-Pop girl groups have recently shown promising growth in terms of sales. Girl groups like aespa and ITZY have established their names as the fast rising acts of the 4th gen with their record-breaking releases.
K-Pop's Triple Threat
Of the countless girl groups that recently made their debut in the K-Pop arena, three emerged as the new generation's most promising acts.
aespa
With the 'ae' concept of this SM Entertainment girl group together with its experimental sound, "interesting" is an understatement.
aespa is taking over the K-Pop scene, and we are witnessing it unfold. From the spectacular debut in Coachella to the record-breaking release of the "Girls" album, aespa beats TWICE and consequently is the second best selling K-Pop girl group this 2022.
The quartet composed of Karina, Winter, Giselle, and NingNing is also the best-selling 4th-gen group of the year with 1.79 million albums sold. aespa even surpassed boy groups like Stray Kids and TXT.
IVE
With two former IZ*ONE member in the lineup, the anticipation for Starship Entertainment's newest girl group was high. And IVE did not dissapoint.
Releasing complete bops and commercially-successful music three times in a row on their debut year is a feat that many groups would be envious about.
Barely a year old, IVE has already 1.37 million albums this 2022. What is there not to like about IVE?
ITZY
JYP Entertainment's entry on this list is no other than ITZY. Since their debut in 2019, ITZY has established itself as the girl group that charms everyone with their powerful performances.
With iconic hits like "Dalla Dalla," Wanna Be," "In the morning," and more, ITZY has no way but up in their thriving career.
The "Sneakers" singer sold 1.01 million albums this year.
© 2023 Korea Portal, All rights reserved. Do not reproduce without permission.
Tags:
aespa
,
IVE
,
ITZY
,
aespa news
,
IVE news
,
ITZY News
,
aespa updates
,
IVE updates
,
ITZY updates
,
BTS
,
TWICE
,
BLACKPINK
,
K-pop
,
Kpop
,
kpop news
,
Kpop updates
,
kwave
,
kwave news
,
kwave updates
,
best selling kpop groups