A Timeless Queen: Girls' Generation's Taeyeon Wows Fans With New Hairstyle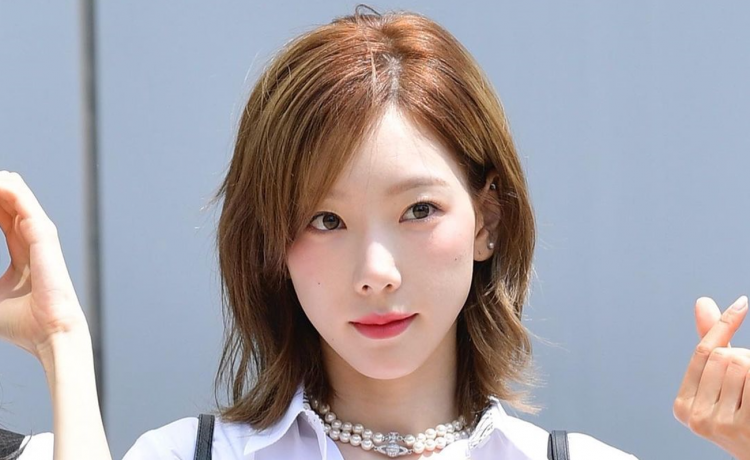 Netizens are immensely excited for SNSD's summer comeback. Ahead of their return, the Girls' Generation members have been shocking netizens with their visuals. But recently, Taeyeon garnered the most attention from fans with her new hairstyles.
READ: SNSD Is Back: Girls' Generation Gives An Update On Upcoming August Comeback
Prior to SNSD's comeback, the girl group has been releasing content for SONEs. Most recently, the members were seen filming for their appearance on "Knowing Bros." Unsurprisingly, the K-Pop idols stunned fans with their school uniform outfits.
But standing out was Taeyeon as she caught the eyes of netizens with her brand new hairstyle. After rocking long and luscious hair for a while now, the K-Pop idol was seen rocking a shorter hairstyle, and SONEs all agree that she was killing it.
Taeyeon's new hair ㅠㅠㅠㅠ so pretty! pic.twitter.com/FNH6RlMiJS — ყ⚯͛hყᨵlk (@soonkyupsal) July 28, 2022
Seen alongside the other Girls Generation members, Taeyeon's visuals stood out with her new hairstyle. It could not be denied that the idol truly looked amazing with her short hair.
READ: '#SMTREATSNSDBETTER' Trends As Fans Demand An Update From SM Entertainment Regarding Girls' Generation's Comeback
Taking the chance to take a picture of Taeyeon, fans posted photos of the idol as she was the only member with short hair. With her new hairstyle, SNSD's Taeyeon looked younger. Arguably even younger than her debut days.
When the images of SNSD were posted online, fans' jaws dropped as they couldn't believe that the members of the girl group all looked stunning. Particularly, netizens believed that Taeyeon stood out as she truly looked elite with her new yet familiar visuals.
Fans are now even more hyped to see what the members of Girls' Generation have in store for their upcoming cummer comeback!
Check out SNSD's new looks here:
Stay tuned for more news and updates regarding SNSD and other K-Pop artists!
© 2023 Korea Portal, All rights reserved. Do not reproduce without permission.
Tags:
kwave
,
kwave news
,
kwave updates
,
Kpop
,
kpop news
,
Kpop updates
,
SM
,
SM artists
,
SM Entertainment
,
SM Entertainment artists
,
SM Entertainment news
,
SM Entertainment updates
,
SM Entertainment SNSD
,
SM Entertainment Girls Generation
,
SM Entertainment Girls Generation Taeyeon
,
SM Entertainment SNSD Taeyeon
,
SM Entertainment Taeyeon
,
SNSD
,
SNSD news
,
SNSD updates
,
SNSD Taeyeon
,
SNSD Taeyeon news
,
SNSD Taeyeon updates
,
Taeyeon
,
Taeyeon news
,
Taeyeon updates
,
Girls' Generation
,
Girls' Generation Taeyeon news
,
Girls' Generation Taeyeon updates