'Yumi's Cells' Production Team Talks About The Possibility Of A 3rd Season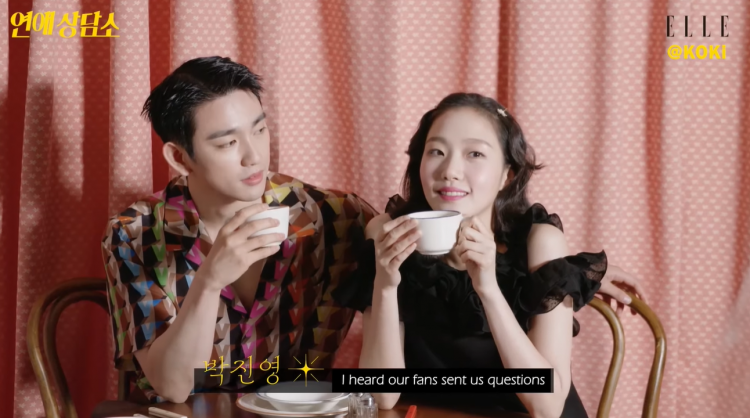 Will viewers be rewarded with a season 3 for "Yumi's Cells" after an immensely successful 2nd season? Keep reading to find out what the production team has to say!
READ: You Can Now Watch Yumi's Cells And Other TVing K-Drama Hits On Apple TV
"Yumi's Cells 2" just recently concluded. Following this, the production team for the K-Drama answered rising questions regarding a third season for the popular K-Drama.
Notably, based on the hit webtoon of the same name, "Yumi's Cells" tells the story of an ordinary office worker named Yumi. There's a catch though, the story is told from the point of view of the brain cells in Yumi's head. The cells control her every thought, feeling, and action, hence the name of the K-Drama.
Adding to this, Kim Go Eun plays the role of Yumi, an ordinary woman who has a hard time showing her feelings. Moreover, the second season had a high viewership rating not just in Korea but all over the world. Among the regions that love the K-Drama are Europe, North America, and Southeast Asia.
Thus, fans were saddened after the conclusion of "Yumi's Cells 2." But it seems like a possible 3rd season could be on the horizon.
On July 26, an insider from the K-Drama revealed, "We're thankful that viewers have expectations for season 3 as much as they have loved seasons 1 and 2. The second season has just ended, and the seasons require a long production time, so the production team needs to take a break first. Season 3 will be discussed after that."
READ: Korean Stars Who Took Home Trophies At The Blue Dragon Series Awards 2022
Stay tuned for more news and updates regarding "Yumi's Cells" and other hot K-Dramas!
© 2023 Korea Portal, All rights reserved. Do not reproduce without permission.