Korean Stars Who Took Home Trophies At The Blue Dragon Series Awards 2022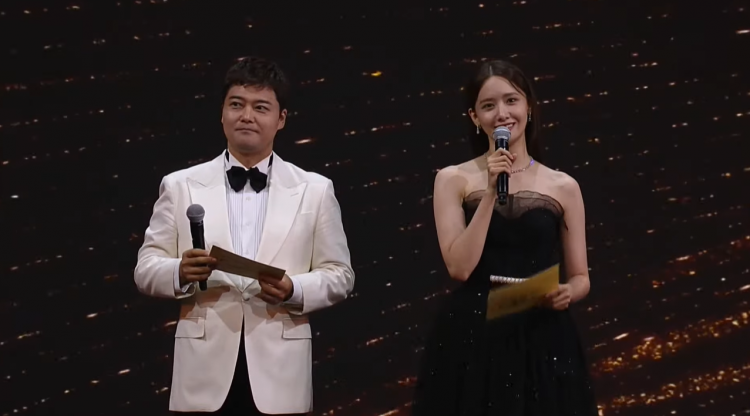 The first Blue Dragon Series Awards has recently named the winners for this year's award show!
READ: Son Seok Koo, Gong Yoo, & Park Bo Gum, Actors Who Make 'Fans' Hearts Flutter'
This 2022, Sports Chosun (which presents the annual Blue Dragon Film Awards) has gone on to launch South Korea's first-ever award ceremony which is catered specifically for streaming platforms.
Following the ongoing growth of the original series content industry, the Blue Dragon Series Awards 2022 honors excellence in K-Dramas and variety programs that are specifically produced by streaming services and not from television networks.
On the 19th of July, the star-studded ceremony was held at Incheon's Paradise City. Moreover, the Blue Dragon Series Awards had Girls' Generation's YoonA and Jun Hyun Moo as MCs.
READ: AOA's Seolhyun, Girl's Day's Hyeri, & More, 'Blue Dragon Series Awards 2022' Announces Lineup Of Presenters
Check out the full list of winners here:
K-Drama Category:
Best Drama - "D.P."
Best Actor - Lee Jung Jae from "Squid Game"
Best Actress - Kim Go Eun from "Yumi's Cells"
Best Supporting Actor - Lee Hak Joo from "Political Fever"
Best Supporting Actress - Kim Shin Rok from "Hellbound"
Best Rookie Actor - Goo Kyo Hwan from "D.P."
Best Rookie Actress - Jung Ho Yeon from "Squid Game"
TIRTIR Popularity Award - Jung Hae In, Han Hyo Joo, Kang Daniel, Lee Yong Jin, DKZ's Jaechan, Park Seoham
Variety Programs Category:
Best Variety Program - "Transit Love"
Best Male Entertainer - Kang Ho Dong from "New Journey to the West Special: Spring Camp"
Best Female Entertainer - The Celeb Five (Song Eun Yi, Ahn Young Mi, Shin Bong Sun, and Kim Shin Young from "Celeb Five: Behind the Curtain")
Best Rookie Male Entertainer - EXO's Kai from "New World"
Best Rookie Female Entertainer - Joo Hyun Young from "SNL Korea"
READ: K-Drama Kings: Best Actor Nominees For The '​​Blue Dragon Series Awards 2022'
Congratulations to all the stars who took home awards from this year's Blue Dragon Series Awards!
© 2022 Korea Portal, All rights reserved. Do not reproduce without permission.
Tags:
Sports Chosun
,
Sports Chosun news
,
Sports Chosun updates
,
Sports Chosun Blue Dragon Film Awards
,
Sports Chosun Blue Dragon Film Awards 2022
,
kwave
,
kwave news
,
kwave updates
,
Blue Dragon Film Awards
,
Blue Dragon Film Awards news
,
Blue Dragon Film Awards updates
,
Blue Dragon Film Awards winners
,
Blue Dragon Film Awards 2022
,
Blue Dragon Film Awards 2022 news
,
Blue Dragon Film Awards 2022 updates
,
Blue Dragon Film Awards 2022 winners