Soloist BIBI Addresses Fans After Her Recent Unnerving Live Broadcast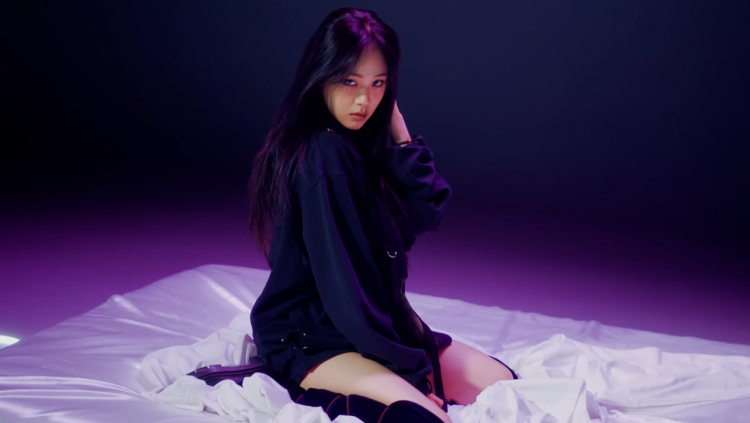 Soloist BIBI recently hosted a handful of live broadcasts. Notably, her fans were happy to see one of their favorite singer-songwriters, but one broadcast made fans concerned.
During one particular Instagram Live, BIBI shared that she was frustrated. As per the artist, she was so busy that she could not rest well for days.
"I'm just acting like I'm doing well, but I'm f*cking done, I'm f*cking done," BIBI surprisingly shared.
all she ever wanted is to make music, she started when she was studying because school wasn't for her. in 2019 at age of 21 she joined her company, she's 24 now and already tired of everything. wtf. let hyungseo rest.#BIBIDESERVESBETTER @gHoodmusic_ @DrunkenTigerJK pic.twitter.com/J2BVt9EK50 — санико #славаукраине #путинқотағымдыжемеш (@19YOUTH_K) July 21, 2022
Fans were already sad after BIBI mentioned the long hours, but what was very alarming was when the soloist cried, talking about potentially committing suicide. BIBI said that she didn't know what was next and that maybe she would "kill herself."
Furthermore, in the live broadcast, BIBI also almost fell asleep multiple times. Fans also noticed that she tried contacting her manager, but failed, as she wanted to find out if she could remove her makeup.
BIBI then concluded her Instagram live by saying that she wishes she was not an artist or singer. Following this, her fans immediately went on social media, making the hashtag #BIBIDESERVESBETTER trend while tagging BIBI's label, Feel Ghood Music.
Just recently, BIBI updated her fans on her condition in a new Instagram Live. After taking some time to rest, she was surprised to see that she had gone viral for her live broadcast. The artist then took the time to explain the misunderstandings.
"I slept well and ate well. I didn't know that I was this powerful, that everyone was watching me," BIBI expressed.
bibi is currently in ig live:

- she's okay, she got rest and just woke up
- she checked twitter and was surprised to see everyone concerned
- she apologizes for making everyone concerned, and assures everyone that her company is treating her okay, she just got really stressed pic.twitter.com/1ZKjvaBiPE — bibi stills (@bibistills) July 22, 2022
Adding to this, BIBI said that she is the one choosing to work hard, sharing that she is both the creator and producer of her new album.
"I am the creator and producer of my album so. I just woke up. I'm sorry. What I want to say is, I worked my a** off because I wanted to make my album," BIBI noted.
BIBI then asked fans to stop directing their anger toward her company. She reiterated that she does love her team, and they do everything they can to protect her health. BIBI shared, "It's me. I worked so hard for this album, it's why I worked hard myself. Stop blaming everybody; I love them."
i am okay for reallll im am the boss im the one who give no shit!!!! don't hurt my people and my familly ill be mad if you keep blaming!!!!!

— nakedbibi (@nakedbibi) July 22, 2022
Lastly, BIBI ended her live while claiming it was all a "huge misunderstanding," even asking herself why she was so dramatic in the previous broadcast.
and love u all️

— nakedbibi (@nakedbibi) July 22, 2022
© 2023 Korea Portal, All rights reserved. Do not reproduce without permission.