Kang Daniel Apologizes For Sexist Remarks Towards 'Street Woman Fighter' Contestants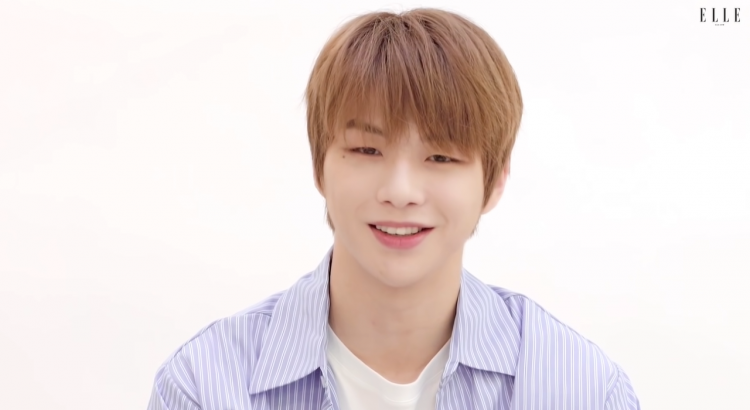 Kang Daniel has recently received criticism for sexist remarks he made on being the MC for Mnet's "Street Woman Fighter." The idol's thoughts were revealed via a private message to fans.
READ: BTS's Jimin, Wanna One's Kang Daniel, BTS's Jungkook, & More, July's Top K-Pop Boy Group Members
A lot of the K-Pop idol's fans were not happy as Kang Daniel seems happier to be hosting the male spin-off of Mnet's "Street Woman Fighter."
하남자 특)
겨우 아이라인 진한 여자한테 쫄아놓고 지 팬들한테 와서 기빨린다 무섭다 찡찡거림 https://t.co/4xzN5YAHS7 — 선날 (@djqls) July 19, 2022
"To be honest, it was so comfortable because they were all men. I'm happy because my energy doesn't get drained out of me. I was very scared in the beginning, actually. But Street Woman Fighter was scarier, and I like what I'm doing now more," the private messages read.
Netizens were not happy with how Kang Daniel described the contestants as energy-draining.
Furthermore, rather than explaining what he meant, the idol blocked fans who tried to point out that what he said was wrong.
"They're nunas who do their eyeliner and makeup fiercely too. [pause between messages] What do you mean I'm being sexist? I'm at a loss for words... I'll just skip through it. Blocking them beep boop. Wheee goodbye. Such people would be the ones who get angry when they attend stand-up comedy shows. Just live comfortably. Life is already too hard," Kang Daniel noted.
Following the overwhelming reaction of fans, Kang Daniel has uploaded an apology on his Instagram. The apology can be read as follows:
"Hello, this is Kang Daniel.
I wanted to apologize for the private message incident.
While trying to say that I was nervous and anxious while hosting the show, I over-exaggerated those feelings and created an unnecessary misunderstanding, for which I am sorry.
My response while trying to de-escalate the situation and avoid creating a "sexist" atmosphere was also mishandled.
I am apologetic for hurting the fans who may have been hurt by the incident. Moving forward, I will be more careful with my words and demeanor."
READ: Kang Daniel To Miss 'Music Bank' Appearance As Idol Suffers Injury
Fans are hoping that Kang Daniel would be more careful about what the idol says in the future.
© 2023 Korea Portal, All rights reserved. Do not reproduce without permission.
Tags:
kwave
,
kwave news
,
kwave updates
,
Kpop
,
kpop news
,
Kpop updates
,
Mnet
,
mnet news
,
mnet updates
,
mnet Street Woman Fighter
,
Street Woman Fighter
,
Street Woman Fighter news
,
Street Woman Fighter updates
,
Street Woman Fighter Kang Daniel
,
kang daniel Street Woman Fighter
,
KONNECT Entertainment
,
Konnect Entertainment news
,
Konnect Entertainment updates
,
Konnect Entertainment Kang Daniel
,
Kang Daniel
,
Kang Daniel news
,
Kang Daniel updates
,
Kang Daniel apology