BamBam VS Jay B: GOT7's Thai Member Returns To Twitter To Seek 'Revenge' Against Leader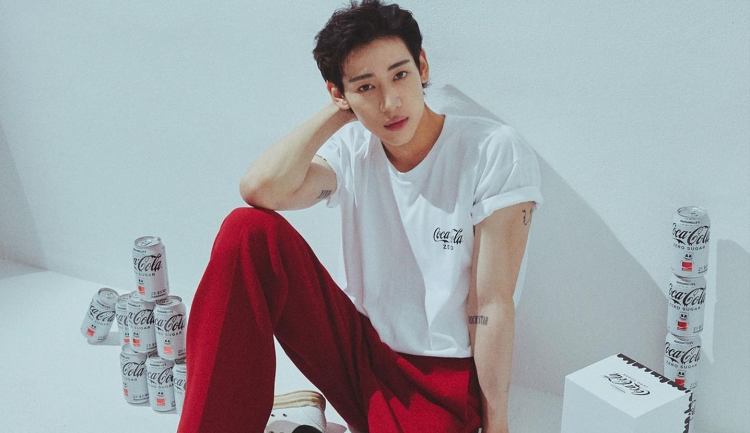 GOT7's BamBam has come back to Twitter after his hiatus, and he's back with a vengeance against his arch-enemy. Notably, the Thai idol is the most followed male K-Pop idol on Twitter. Yet, at the start of July, he announced his hiatus.
READ: GOT7's JAY B & YouTuber PURE.D Are Confirmed To Be In A Relationship
On the 2nd of July (KST), GOT7's BamBam posted a tweet that said "see u guys later" alongside a fin GIF. Seeing this, Ahgases wanted to know what he meant. Thus, he clarified it in another tweet that he was going on hiatus for his mental health.
see u guys later pic.twitter.com/O3VfzdhouB — BamBam (@BamBam1A) July 1, 2022
조만간은 제 맑은 정신을 위해 좀 쉴게요 :)

— BamBam (@BamBam1A) July 1, 2022
Particularly, Ahgases asked BamBam if he was going to do an Instagram Live or VLIVE. GOT7's BamBam then noted that he was going to take a rest temporarily so he can have a clear head.
READ: Ahgases To Receive Amazing Gift As GOT7's Mark Tuan To Drop First Solo Album
But as of today, GOT7's BamBam has since returned to social media.
i'm back
let's do it again!! pic.twitter.com/lODDirCt27 — BamBam (@BamBam1A) July 17, 2022
On the 17th of July, GOT7's BamBam posted on Twitter that he was officially back on the app. The Thai idol shared a video of his cats strutting their stuff to a remix of Lankybox's "The Chicken Wing Song."
Hilariously, GOT7's BamBam also attempted to regain footing regarding his interactions with leader Jay B. Hilariously, the Thai idol responded to two Twitter posts.
오늘은 짧게
#JAYB pic.twitter.com/tKOhlvDyMQ — JAY B (@jaybnow_hr) July 18, 2022
GOT7's Jay B went on to post a photo of himself while rocking a man-bun. Adorably, BamBam responded with a video.
Adding more fuel to the rivalry, BamBam recently guested on "City Fishermen 4" with Sunmi. The Thai idol impressed viewers with his fishing skills. Since fans know that Jay B enjoys fishing, they wanted his opinion on the fact.
When BamBam saw Jay B's reply, calling the Thai idol's skill only "beginner's luck," BamBam responded with a funny Minions GIF.
Generally, fans are glad that GOT7's BamBam is back.
© 2023 Korea Portal, All rights reserved. Do not reproduce without permission.
Tags:
kwave
,
kwave news
,
kwave updates
,
Kpop
,
kpop news
,
Kpop updates
,
GOT7
,
GOT7 News
,
GOT7 UPdates
,
got7 bambam
,
GOT7 BamBam news
,
GOT7 BamBam updates
,
got7 jay b
,
GOT7 Jay B news
,
GOT7 Jay B updates
,
bambam
,
bambam news
,
bambam updates
,
Jay B
,
Jay B news
,
jay b updates
,
twitter
,
Twitter news
,
Twitter updates