Still In The Group? Kim Garam At The Center Of non-no Magazine Cover With LE SSERAFIM Members Despite Controversy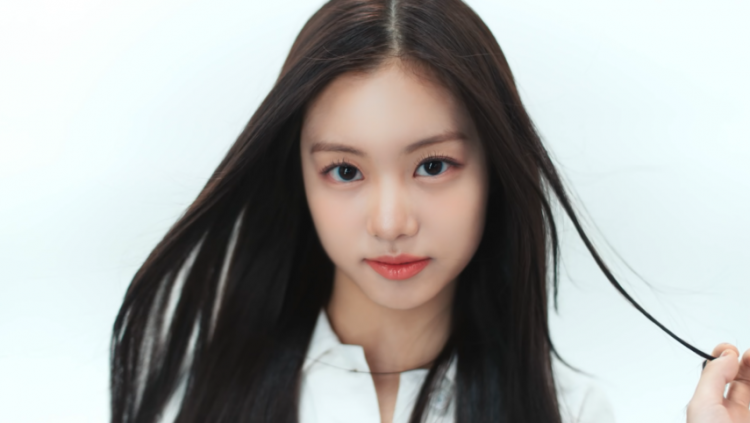 LE SSERAFIM's Kim Garam, who stopped activities due to controversy over school violence, adorned the cover of a Japanese magazine.
HYBE's rookie girl group LE SSERAFIM appeared as the cover model for "non-no," a famous Japanese magazine
On the 13th, Japanese fashion magazine "non-no" said, "HYBE's first girl group LE SSERAFIM appears in non-no for the first time!"
Kim Garam's unofficial return?
The "FEARLESS" singers posed as the cover model for the August issue recently released by Japanese fashion magazine "non-no."
In the photo released, the six members of LE SSERAFIM showed off their refreshing charms in blue outfits. Among them, Kim Garam, who decided to stop activities on the 20th of May, stood at the center with Miyawaki Sakura.
Kim Garam taking the center spot despite the controversies surrounding her didn't sit well with netizens. Some expressed that it was careless of the magazine and the HYBE to release such photos with Kim Garam at center amidst the hot controversy surrounding the rookie idol. Some netizens said the magazine could have edited Kim Garam off the photos.
Meanwhile, some argued that if the pictorial was taken before Kim Garam's controversy over school violence, there would not be much of the problem, but if it is confirmed that the photo was taken after the controversy, it is likely that there will be considerable aftermath.
On the other hand, some fans showed their support for Kim Garam and celebrated her unofficial return to activities.
Here are some comments from fans on the Instagram update of "non-no."
"Happy to see OT6. I'm OT6 foreverthey look so pretty"
"Still waiting for you Garam️"
"Garam i love you ️️️"
"Ot6 forever We love you Garam️"
Kim Garam's school violence controversy
LE SSERAFIM officially debuted on the 2nd of last month. However, even before the group's official debut, suspicions of school violence against member Kim Garam were raised.
The agency actively denied this, saying, "Rather, Kim Garam is a victim of school violence."
But even after that, the suspicions continued. Some of the documents of the Autonomous Committee for Countermeasures against School Violence were released and the controversy reached its climax with the announcement of the position of the law firm in charge of legal representation of victim A.
In response, the agency made a statement that the Autonomous Committee for Countermeasures against School Violence was indeed held, but claimed there was no violence, and that the cases claimed against Kim Garam were groundless.
In addition, it was announced that Garam Kim will be suspended from activities because she has been attacked with all kinds of rumors. Since the announcement of Kim Garam's hiatus, LE SSERAFIM promoted with only five members.
© 2023 Korea Portal, All rights reserved. Do not reproduce without permission.
Tags:
Kim Garam
,
Kim Garam updates
,
LE SSERAFIM Kim Garam
,
LE SSERAFIM Kim Garam news
,
LE SSERAFIM Kim Garam updates
,
Kim Garam news
,
Source Music LE SSERAFIM Kim Garam
,
Source Music Kim Garam
,
Kim Garam Weverse Magazine
,
Weverse Magazine Kim Garam
,
Kim Garam non no
,
Kim Garam scandal
,
non no magazine
,
LE SSERAFIM
,
LE SSERAFIM news
,
LE SSERAFIM updates
,
K-pop
,
Kpop
,
kpop news
,
Kpop updates
,
HYBE Labels
,
kwave
,
kwave news