Fans Go Nuts Over 'Black Adam' Trailer, Dwayne Johnson Shows Gratitude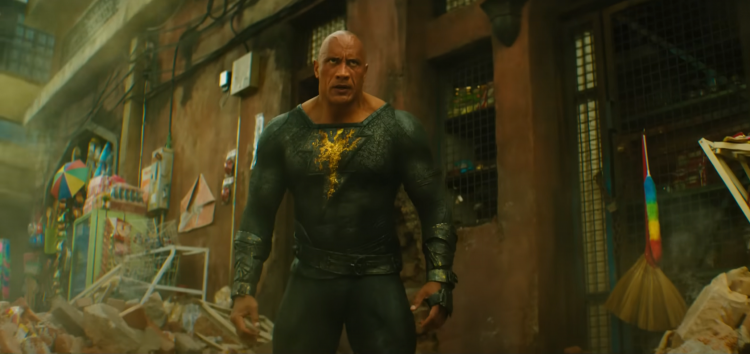 Fans are going crazy over the "Black Adam" trailer. Due to this, Dwayne "The Rock" Johnson showed his gratitude. Notably, Johnson has been working on the upcoming DCEU movie for almost 10 years now.
This 2022 is the year that "The Rock" will debut as Black Adam. With him is DC's first superhero team, the Justice Society of America. The heroes in the team includes Dr. Fate played by Pierce Brosnan, Hodge's Hawkman, Noah Centineo's Atom Smasher, and Cyclone played by Quintessa Swindell.
The story of "Black Adam" begins when an Egyptian slave is given superpowers by the ancient wizard, Shazam. Initially, Black Adam was supposed to be introduced in 2019's "Shazam!" But, "The Rock" decided that Black Adam should not have any cameos, instead of focusing on a solo debut.
After years of teasers, the official trailer for "Black Adam" was finally released on the 8th of June. Fans went on to respond amazingly to the trailer, gawking over the effects and the actors and actresses who are in the movie.
Beyond the teasers, Dwayne "The Rock" Johnson's huge social media following was important in promoting the movies. After seeing the positive response his movie got from fans, Johnson posted a video on his official Twitter account. The actor shared his gratitude as the trailer for "Black Adam" got a 98% global positive review.
Two words. #BlackAdam
THANK YOU around the world.
A staggering 98% POSITIVE GLOBAL REVIEW for our BLACK ADAM trailer!

A new era in the DC Universe is ushering in.
Passion.
Disruption.
And ALWAYS giving the fans what they want.
~ BA️@SevenBucksProd pic.twitter.com/FYQrVTu1L4 — Dwayne Johnson (@TheRock) June 10, 2022
Dwayne "The Rock" Johnson gave his all to for "Black Adam" as he previously shared that he wants this role to be among the largest he has ever had. His hard work is paying off as fans are excited about the new DCEU movie.
Check out the first official trailer for "Black Adam" here:
© 2022 Korea Portal, All rights reserved. Do not reproduce without permission.