Justin Bieber's 'Facial Paralysis' Is A Rare Disease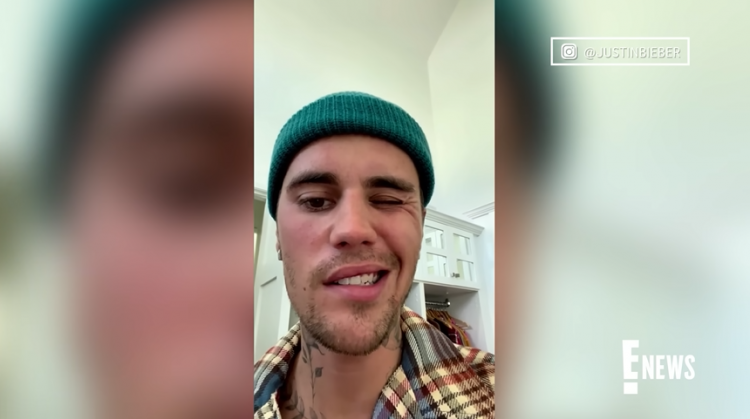 Canadian pop star Justin Bieber is suffering from a rare disease called "Ramsay Hunt syndrome." It is characterized by peripheral facial paralysis.
In a video posted on Instagram on the 10th Bieber said, "The situation is very serious."
Bieber, who was on his North American tour "Justice," canceled performances in Toronto, Washington DC, and New York because of this.
Bieber said, "The virus attacked the facial nerve and the ear nerve, resulting in facial paralysis. As you can see, one eye doesn't blink. I can't smile on this side," he explained.
In the three-minute video, Justine Bieber smiled, blinked, and tried to move his face, but parts of his face didn't respond. He said he is doing facial exercises to recover.
Bieber, who debuted at the age of 15, recently released his 6th full-length album "Justice," in March of last year.
"Justice" was certified platinum in the United States.
In particular, in the first week of release, "Justice" topped Billboard's main album chart "Billboard 200" and the b-side song "Peaches" topped the main single chart "Hot 100." In the first week of his release, Bieber became the first male solo artist to reach number one on both the "Hot 100" and "Billboard 200." Additionally, "Justice" peaked at #2 on the UK Albums Chart.
Meanwhile, the North American schedule of the world tour "Justice" to commemorate the release of this album was scheduled to end in July.
In this regard, Bieber said, "For those frustrated by my cancellations of the next shows, I'm just physically, obviously not capable of doing them."
The "Peaches" singer also added, "My body's telling me I've got to slow down. I hope you guys understand."
Additionally, the multi-Grammy winner expressed that e is unsure how long it will take for him to recover but he will use the time to relax so that he can come back better and do what he is born to do.
© 2023 Korea Portal, All rights reserved. Do not reproduce without permission.