All Of Us Are Excited: Check Out These 3 Netflix K-Dramas Confirmed To Have Season 2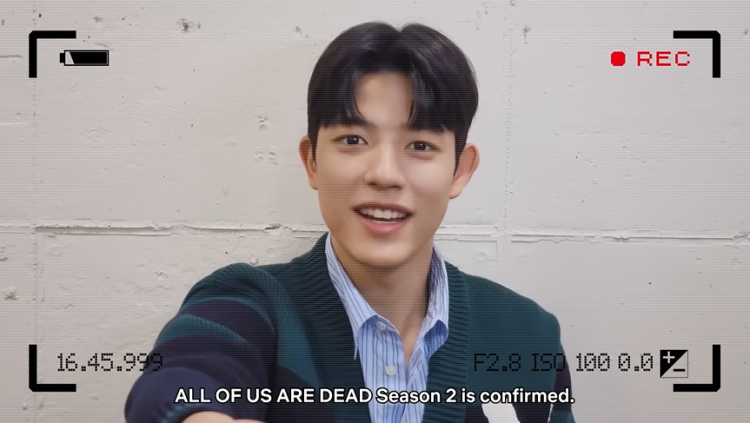 From the breathtaking cinematography of "Arthdal Chronicles" to the thrilling "All of Us Are Dead" action, we listed three K-Dramas renewed for a second season.
Check them out below.
#1 "Arthdal Chronicles"
Starring: Song Joong Ki, Jang Dong Gun, Kim Ji Won, and Kim Ok Bin
When it was released on Netflix in 2019, "Arthdal Chronicles" was criticized for being a poor copy of "Game of Thrones." Despite this, the historical, fantasy series received a fair share of love and following pushing for a second season.
The good news to them, Netflix green lit the second season of "Arthdal Chronicles." Although the production was delayed due to the pandemic, it was confirmed that viewers can expect "Arthdal Chronicles Season 2" in early 2023.
#2 "D.P"
Starring: Jung Hae In, Koo Kyoo Hwan, Kim Sung Kyun, Son Seok Koo, Ji Jin Hee, and Kim Ji Hyun
Aired in August 2021, "D.P." brought hidden social issues in the Korean military under the spotlight. Though it has only 6 episodes, "D.P." was selected for The New York Times Best International Shows of 2021.
"D.P.," which is based on a webtoon entitled "D.P Dog Day," captivated viewers and critics alike with its story and mesmerizing characters. This makes "D.P" a compelling 6-hour binge. Now, Netflix confirmed that the second season of "D.P." will pick up where Season 1 ended.
#3 "All Of Us Are Dead"
Starring: Park Ji Hoo, Yoon Chan Young, Jo Yi Hyun, and Lomon
Adapted from a webtoon of the same name, "All of Us Are Dead" put us on the edge of our seats when it was released exclusively on Netflix this year. The hit Korean zombie series trended and took the world by storm. Set in a high school that became ground zero for a zombie virus update, the adventure of a group of students trying to survive made for an interesting watch and gained the series a huge following.
Thanks to the love that "All of Us Are Dead" received, Netflix recently announced that the second season of the thrilling series is underway.
Stay tuned for more K-Drama updates!
© 2023 Korea Portal, All rights reserved. Do not reproduce without permission.