4 People Killed, Including Suspect, In Oklahoma Hospital Shooting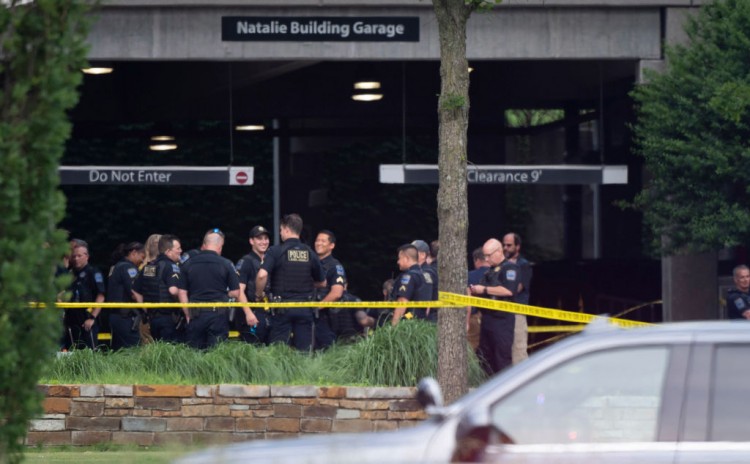 Four people, including the gunman, were killed in a shooting at a hospital in Tulsa, Oklahoma, US on the 1st, according to the local police
According to AFP and Reuters, police said that "it was confirmed that four people, including the shooter, were killed in the shooting at St. Francis Hospital." In addition, it was reported that the police officers are still cleaning the building.
Police said a gunman with a rifle was killed in the incident but did not say whether he was shot by a police officer or aimed at himself.
However, it appears that several police officers were also injured during the shooting incident.
In a statement, Police Chief Richard Mullenberg explained, "Police officers were shot at the scene and several people were injured."
Meanwhile, the White House said in a statement that US President Joe Biden has been informed of the shooting in Tulsa and that the administration has provided assistance to local officials.
The shooting is the latest in a series of deadly shootings by militants that have rocked the United States over the past month.
Earlier, on May 14, in Buffalo, New York, an 18 -year-old white supremacist opened fire on black people, killing 10.
Ten days later, a gunman broke into a school in Uvalde, Texas, and shot 19 children and two teachers.
Currently, most Republicans in the United States and some Democrats in rural states oppose gun control.
Some major congressmen are also cautiously optimistic, and bipartisan senators have been struggling all weekend to find a compromise.
The gun control bill reportedly focuses on raising the age at which guns are purchased or allowing police to take guns from people they believe pose a threat to themselves or others.
However, an outright ban on high-powered rifles, such as those used in Uvalde and Buffalo, is not known to be a key issue.
© 2022 Korea Portal, All rights reserved. Do not reproduce without permission.