Netizen-Sleuths Prove That Yoon Eun Hye & Kim Jong Kook Were In A Relationship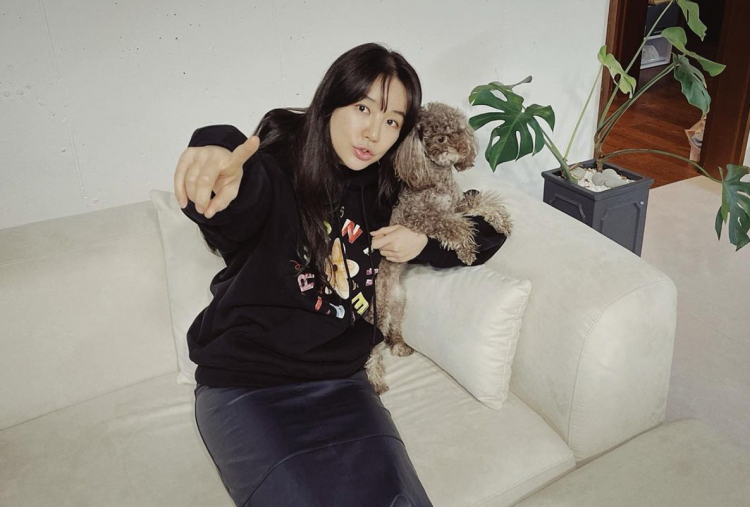 Did Yoon Eun Hye and Kim Jong Kook date? K-Pop fans from the early 2000s finally have an answer.
On the 17th of May, Yoon Eun Hye talked about an ex on her YouTube channel. The actress shared this was the first time she was sharing the narrative.
READ: After Being Booked For Drunk Driving, Kim Sae Ron Apologizes & Steps Down From Upcoming SBS Drama
"This is the first time I am sharing this publicly. Men always text a lot in the beginning. As time goes by, this stops, and it is only inevitable that women feel bad about this," Yoon Eun Hye shared.
Yoon Eun Hye then revealed a story about a present she gave an ex-boyfriend. As per the actress, she once hand-wrote all the texts her ex-boyfriend had sent her in a notebook. She then gave it to her then-boyfriend as a present.
The actress expressed that her ex was a good man. She then noted that her previous boyfriend felt bad that all of his texts were short. Due to this, he apologized. After netizens heard this, they then brought a similar memory in 2018.
In an episode of SBS's "My Little Old Boy," Kim Jong Kook shared a gift he once received from an ex-girlfriend.
"There was an ex-girlfriend who once hand-wrote all the texts that I had sent her. She used to call me her Prince. As time went by, my text messages became shorter. I once sent her a text that only read, 'Going to the gym'," Kim Jong Kook explained.
READ: Royalties Of The Small-Screen: The Most Buzz-Worthy K-Dramas & Drama Stars For The Second Week Of May
Netizens figured out that the two stories were coincidentally the same. From this, allegations that the two celebrities were previously in a relationship reignited. As the rumors started making headlines Yoon Eun Hye deleted her personal YouTube video.
A recently uploaded video had an issue with its file and has been deleted. Netizens were shocked at the revelation, and online communities were filled with surprised fans.
Fans are obsessed with Kim Jong Kook and Yoon Eun Hye's past as they captured hearts on SBS's variety program "X-Man." Though the program ended in 2007, fans are still asking if the two previously date.
© 2023 Korea Portal, All rights reserved. Do not reproduce without permission.
Tags:
kwave
,
kwave news
,
kwave updates
,
Yoon Eun Hye
,
Yoon Eun Hye news
,
Yoon Eun Hye updates
,
Yoon Eun Hye and Kim Jong Kook
,
Kim Jong Kook and Yoon Eun Hye
,
Kim Jong Kook
,
Kim Jong Kook news
,
Kim Jong Kook updates
,
Kim Jong Kook dating
,
Kim Jong Kook date
,
Yoon Eun Hye date
,
Yoon Eun Hye dating
,
Yoon Eun Hye and Kim Jong Kook dating
,
Kim Jong Kook and Yoon Eun Hye dating