Ears Of A Hawk: STAYs Accuse Artists Of Plagiarism Towards Stray Kids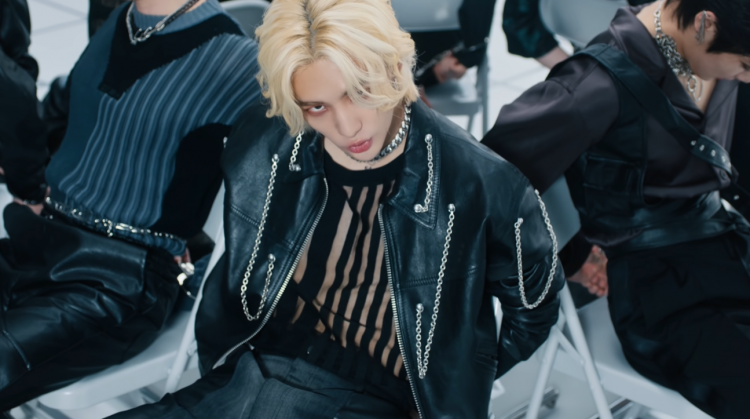 It seems like STAYs, Stray Kids' fandom, have the ears of a hawk. Recently, the K-Pop fans accused artists of plagiarizing Stray Kids' music!
READ: STAYs Take A Stand As Clothing Brand BENCH Makes Stray Kids' Bang Chan Unrecognizable
Artist ADAM LE RIGOLOW recently dropped a new song entitled "DEMONGORGON." Though his fans enjoyed his track, STAYs noticed that the French artist's new song sounded similar to the instrumental of Stray Kids' "VENOM."
LMFAOOOOOO GIRL https://t.co/PxO6bjHuXH pic.twitter.com/KRMRmXu6SA — Bob L'Éponge (@copyianaa) May 6, 2022
READ: Of The Top 20 K-Pop Idols With Most KOMCA Song Credits, Only 2 Are From 4th-Gen And They Are Both From Stray Kids
Beyond the instrumental, it seems like member Hyunjin's "pew pew pew" line was directly copied. STAYs have edited the two songs side-by-side as proof of plagiarism. Stray Kids' dropped their b-side "VENOM" from their "ODDINARY" album on the 18th of March and though they released the song this year, the group has been working on it since 2020.
Some Stray Kids fans have explained that sampling might have been used. But, copying an entire instrumental is plagiarism, not sampling.
Furthermore, a sample that can be heard in "VENOM" can also be heard in "CH4NGE" by Giga which dropped last year. But in contrast, Stray Kids fans think the instrumental of "DEMONGORGON" sounds exactly the same as "VENOM."
READ: A Leader & A Lover: Bang Chan's Emotional Message To Stray Kids Fans Leaves STAYs In Tears
As of writing this article, the original YouTube MV for the song has been deleted. But another version that does not have the instrumental in Stray Kids' "VENOM" has taken the song's place. STAYs are wishing that JYP Entertainment will take action against the plagiarism claims towards the artists.
© 2023 Korea Portal, All rights reserved. Do not reproduce without permission.
Tags:
Giga
,
Giga CH4NGE
,
CH4NGE
,
ADAM LE RIGOLOW
,
ADAM LE RIGOLOW DEMONGORGON
,
DEMONGORGON
,
kwave
,
kwave news
,
kwave updates
,
Kpop
,
kpop news
,
Kpop updates
,
JYP
,
JYP artists
,
JYP Entertainment
,
JYP Entertainment artists
,
JYP Entertainment news
,
JYP Entertainment updates
,
JYP Entertainment stray kids
,
stray kids
,
Stray Kids News
,
Stray Kids Updates
,
Stray Kids members
,
Stray Kids VENOM