Apple Appears To Be Removing Outdated Apps From The App Store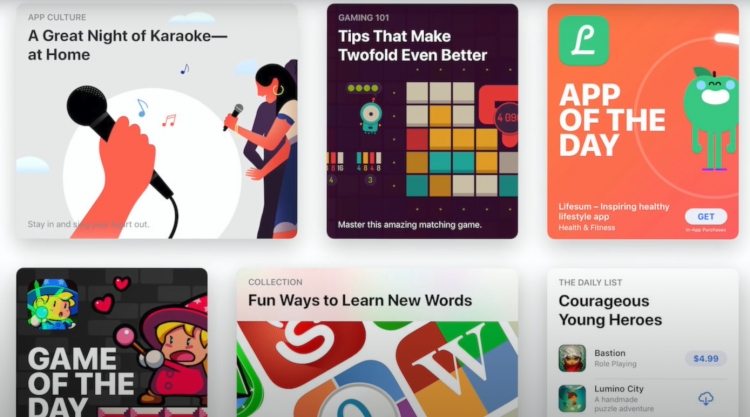 Apple appears to be widely removing apps that no longer receive updates from the App Store. A screenshotted email sent to affected developers, titled "App Improvement Notice," disclosed that the company will remove apps from the App Store that haven't been "updated in a significant amount of time" and will provide developers 30 days to update them.
"You can keep this app available for new users to discover and download from the App Store by submitting an update for review in 30 days," Apple writes in the email. "If no update is submitted in 30 days, the app will be removed from sale." Any previously downloaded apps that are removed will remain on users' devices.
READ: Apple Fitness Plus Users Can Start Their BTS Choreography Training By Next Week
Numerous iOS app makers have expressed their concerns about the change. Protopop Games developer Robert Kabwe shared on Twitter that Apple is threatening to remove his fully-functional game, Motivoto, because it hasn't been updated since March 2019.
On the App Store Improvements page, the company said: "We are implementing an ongoing process of evaluating apps, removing apps that no longer function as intended, don't follow current review guidelines, or are outdated." The publish date of the said post on the page is unclear.
Apple initially revealed plans about removing abandoned apps back in 2016. At the time, the company also warned developers that they would have 30 days to update their app before it gets taken down. It's undefined whether Apple had already begun enforcing this rule since then. There's also no definite outline on how it classifies apps to be "outdated", such as whether the length of time or iOS compatibility is a factor in this.
READ: Apple's Messages Feature Which Blurs Nudity-Containing Images Gets Released Internationally
Various critics of the released policy argue that mobile apps should remain available no matter their age, similar to how old video games remain playable on consoles. Others assert the policy is unnecessarily tough on developers, and claim that the company doesn't fully respect the work that goes into indie games.
Google Play Store announced an identical policy, stating it would begin limiting the visibility of apps that "don't target an API level within two years of the latest major Android release version." Developers for Android have until November 1st, 2022 to update their apps. They can also apply for a six-month extension if they can't make the deadline.
© 2023 Korea Portal, All rights reserved. Do not reproduce without permission.