SEVENTEEN Releases Its First English Single 'Darl+ing'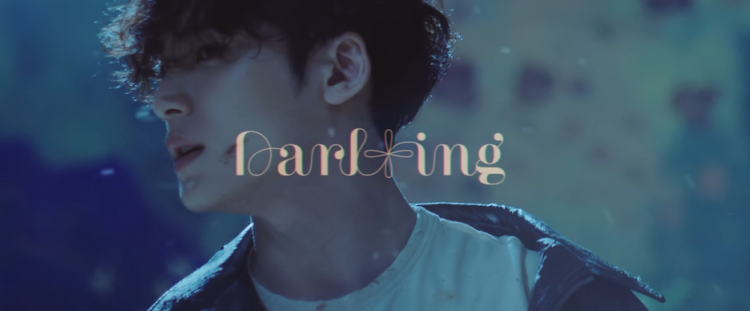 Pledis Entertainment boy group SEVENTEEN delivers warm emotions with its first English single "Darl+ing."
SEVENTEEN just dropped their first English digital single "Darl+ing" through various music sites and it has captured the hearts of CARATs and listeners around the world with a more sincere sound than ever before.
READ: SEVENTEEN's First English Single 'Darl+ing' Trends Globally Prior To Its Release
"Darl+ing," which will be the starting point of SEVENTEEN's new story, is a pre-release song for its 4th full-length album to be released sometime in May.
Prior to its official release, "Darl+ing" has already gained momentum making it undeniable that the first English single of SEVENTEEN is on its way to becoming another hit for the group.
Vocal team leader and album producer Woozi and singer/producer Byeong Eun participated in composing and writing the lyrics to complete "Darl+ing." the crystallization of SEVENTEEN's sensibility, "Darl+ing" is a song with a warm mood as it contains a loving gaze towards the other person.
READ: BTS, BIGBANG, SEVENTEEN, & More, The K-Pop Kings For The Month Of April!
In particular, "Darl+ing" is a word that calls for a special loved one, and at the same time, by adding a plus sign (+), it also contains the meaning of "Let's meet the special you and I and become perfect as us." The lyrics that compare the meaning of "we become one perfect only when we are us" to the process of love stimulates emotions.
READ: Visual Kings Of K-Pop: Netizens Vote For The Most Handsome K-Pop Idols In The Industry!
With their first English single, SEVENTEEN started to attack the global market in earnest.
Check out the music video of SEVENTEEN's "Darl+ing" here.
Stay tuned for more K-Pop updates!
© 2023 Korea Portal, All rights reserved. Do not reproduce without permission.