Nutritious Nectar: The Unique Health Benefits of Honey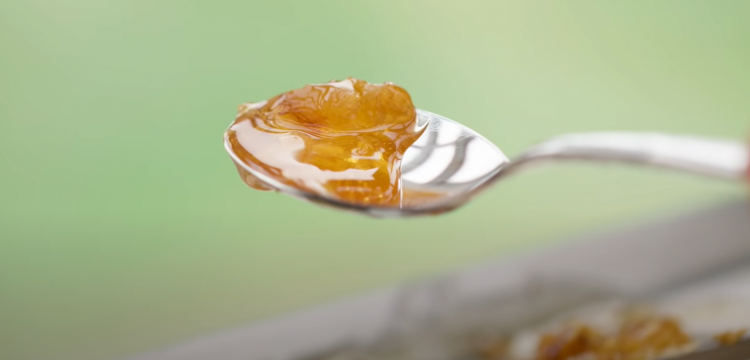 Honey is the sweet syrupy liquid produced by honeybees from plant and insect nectar. The substance has become a fashionable ingredient for many food and recipes, irresistible for its depth of flavor, and even used as a natural sweeter substitute for sugar.
Just as it varies in terms of sweetness, smell, and color based on the nectars visited by bees, they too pack a diverse set of potential health benefits whether as a pure remedy or an alternative medicinal ingredient. Here are some of the unique health benefits of beloved honey:
Contains a mixture of nutrients
Essentially, honey is pure sugar, with no fat and only trace amounts of protein and fiber. It contains small amounts of some nutrients, but most people typically don't consume enough honey for it to be a significant dietary source of vitamins and minerals.
Regardless, it's worth recognizing that honey is rich in health-promoting plant compounds known as polyphenols, packed with antioxidants and potential health benefits.
Antioxidant-rich
Pure high-quality honey, especially when it is minimally processed, unheated, and fresh - contains several important bioactive plant compounds and antioxidants, such as flavonoids and phenolic acids, with darker types tending to offer more than lighter ones.
Antioxidants work by neutralizing reactive oxygen species (ROS) in your body, which can build up in cells and cause damage, contributing to conditions like premature aging, type 2 diabetes, and heart disease.
Regular sugar alternative for blood sugar levels
When it comes to managing blood sugar, honey may offer some slight benefits over the regular granules. While it can raise your blood sugar level just like other types of sugar, the antioxidants honey contains may help protect against metabolic syndrome and type 2 diabetes.
Other related research revealed that honey may increase levels of adiponectin, a hormone that reduces inflammation and improves blood sugar regulation and some evidence suggests that daily honey intake may improve fasting blood sugar levels in people with type 2 diabetes.
However, despite honey's slight advantage over refined sugar for those with diabetes it, too, should be consumed in moderation.
May improve heart health
Honey may also aid in preventing heart disease. According to one review, honey may help lower blood pressure, improve blood fat levels, regulate your heartbeat, and prevent the death of healthy cells - all factors that can improve your heart function and health.
Additionally, raw honey typically contains propolis, a type of resin that bees produce from sap-producing trees and similar plants. Propolis may improve cholesterol and triglyceride levels. That said, there's no long-term human study available on honey and heart health. More research is required o better understand honey's impact on heart health.
In summary, honey offers several potential health benefits due to the beneficial compounds it contains, such as antioxidants and propolis. However, it should still be consumed and used in moderation, as it still behaves like sugar in your body. An important note, children under 1 year of age shouldn't eat honey, as it's associated with a risk of botulism.

KPTown offers Nature Propolis that comes in a small (2) and big (12) box package of honey propolis spray and extract.
© 2022 Korea Portal, All rights reserved. Do not reproduce without permission.