Smooth Sleeping: 4 Habits You Can Try To Fall Asleep Faster!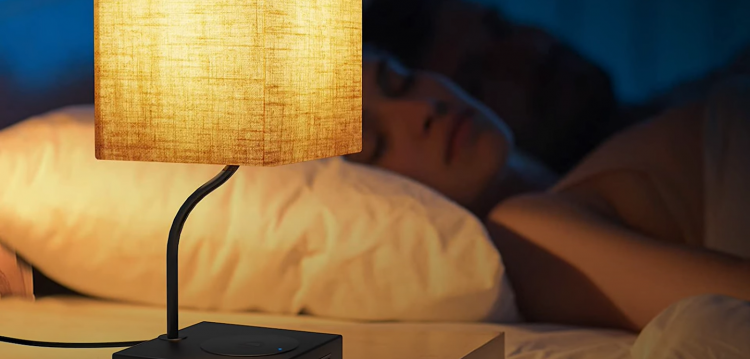 Some nights, sleep comes easily, almost instantly as soon as our heads hit the pillow. And then there are those, midnight when our eyes are still wide awake, worried that thinking about falling asleep is what's making it harder to doze off.
There are many sources for the delay in our sleeping rhythm including irregular sleep schedules, poor sleeping habits, and mental health disorders. While some habits we can't get rid of easily, there are a few ones worth attempting to make that new morning splash of sunrise come sooner.
Lower the temperature
If your room and your body are too warm, you might have a hard time falling asleep. Body temperature changes overnight, cooling down upon laying in bed and warming up as the daylight approaches.

Taking a warm bath or shower could also help speed up this change in body temperature. Having a cup of hot milk or chocolate helps too as long as you don't add too much sugar. As your body cools down afterward, this can send a signal to your brain to go to sleep
Daylight in the day, darkness at night
Light at any time of the day can influence your body's internal clock, which regulates sleep and wakefulness. Irregular light exposure disrupts our circadian rhythms, leading to delayed or early drowsiness later at night.
Minimizing light exposure an hour before you sleep, and lowering the intensity of lamps upon lying in bed can help induce sleep faster. As soon as you wake up, take some time to bask in the natural warmth and glow of the sun, signaling your body that the moment to be alert has begun. This signals the scheduling of melatonin production, an essential hormone for sleep, to come once the sun begins to set.
Listening to soothing music
Research has shown that music can significantly improve the quality of sleep and even help improve chronic sleep disorders.
A study of 24 young adults demonstrated that sedative music promoted deeper sleep. Relaxation is different for everyone, so mixing up songs with and without vocals can help you test what works. Then again, there's also the option of blocking out noise entirely.

Sleep-enhancing supplements
Specific supplements can encourage sleep either by boosting the production of sleep-promoting hormones or by calming brain activity. For example, magnesium helps activate the neurotransmitters responsible for sleep. While the body already naturally produces the hormone melatonin, it can also be taken as a supplement to help regulate your sleep.

Kiseido Easy Sleep is traditional Japanese herbal medicine that helps reduce anxiety, promotes relaxation, and helps with sleep naturally. It tackles core energy levels, calms the nerve, promotes blood flow, and helps body to respond to stress in a more energy-efficient way helping to naturally welcome in sleep.
© 2023 Korea Portal, All rights reserved. Do not reproduce without permission.