Stray Kids Bang Chan's Recent 'Rant' Is Edited By Fans Into A Hilarious Animation!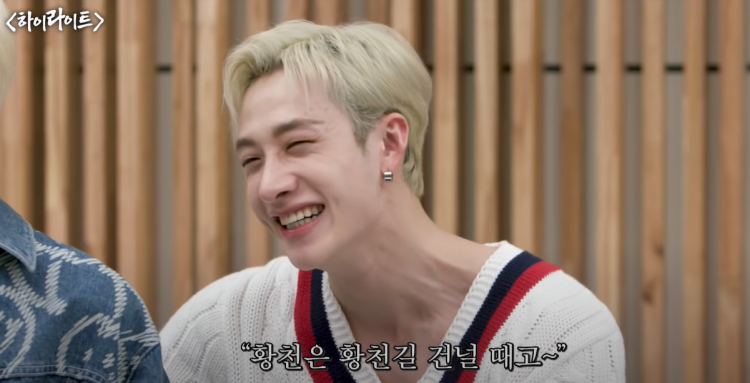 Bang Chan recently had an over-dramatic and hilarious rant that was further edited by fans to induce more laughter!
READ: Stray Kids' Lee Know Trends As STAYs Turn His Photo Into An Adorable Meme!
Stray Kids' leader Bang Chan is known as one of the best leaders in K-pop. Thus it is totally fine for the K-pop idol to get stressed at times. But perhaps sometimes Bang Chan should release some stress to avoid bottling up negative emotions.
Notably, though Bang Chan has not shown this in person yet, the Stray Kids leader did have a hilarious rant regarding the noise that his fellow members create that was eventually adorably edited by STAYs, the fandom name of Stray Kids.
In a recent episode of "Idol Human Theater," Stray Kids Bang Chan brings up how quiet it is, which is assumed to be the opposite of what it is usually like. When asked about the typical noise levels of the K-pop boy group, the Stray Kids leader goes into a purposefully dramatic rant.
READ: Stray Kids Trend As K-Pop Group's Raw Selfies On 'Show Champion' Drops, Revealing Elite Visuals!
Stray Kids' very own Bang Chan rants about how he is finally able to hear his voice for the first time in a while, noting how loud the JYP Entertainment K-pop boy group can get.
Taking the opportunity, Twitter user @anelderlymeme (who is known to post adorable animations regarding Stray Kids) once again produced comedy gold.
The Stray Kids fan made an animation that showed Bang Chan look overly dramatic while using the K-pop idol's sounds, making him look like he was performing in a play. Adding to this is an adorable animation style which makes the video even more hilarious.
READ: Stray Kids And NMIXX Are The 4th Gen YouTube Royalties Of March!
STAYs not only laughed but admired Stray Kids' Bang Chan as the K-pop idol was able to convey his emotion in a positive and funny way.
© 2022 Korea Portal, All rights reserved. Do not reproduce without permission.
Tags:
Idol Human Theater
,
Idol Human Theater news
,
Idol Human Theater updates
,
Idol Human Theater Stray Kids
,
Stray Kids Idol Human Theater
,
kwave
,
kwave news
,
kwave updates
,
Kpop
,
kpop news
,
Kpop updates
,
JYP
,
JYP artists
,
JYP Entertainment
,
JYP Entertainment artists
,
JYP Entertainment news
,
JYP Entertainment updates
,
JYP Entertainment stray kids
,
JYP Entertainment Stray Kids Bang Chan
,
stray kids
,
Stray Kids News
,
Stray Kids Updates
,
Stray Kids Bang Chan
,
Stray Kids Bang Chan news
,
Stray Kids Bang Chan updates
,
Bang Chan
,
Bang Chan news
,
Bang Chan updates