New Amazon Alexa Feature Gives Voice Assistant Sale-Sensing Ability!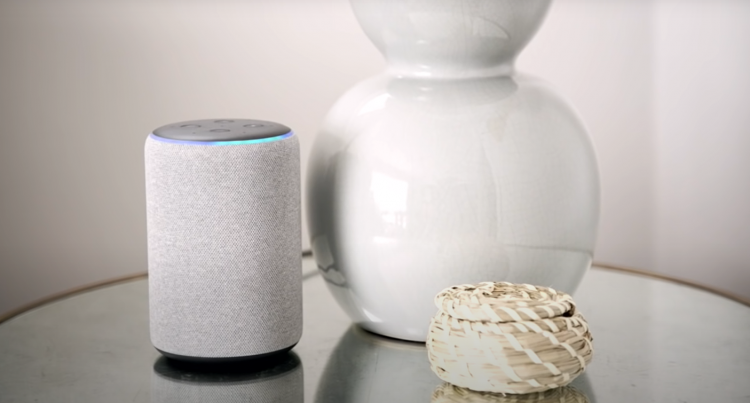 While the device can't read a person's past through physical contact like Lee Ahn, Shin Ye Eun's character in He is Psychometric, a new feature in Amazon Alexa might help users gain some insight into the near future instead.
Amazon revealed a new proactive feature for its smart voice assistant last Thursday. If an item on your wishlist or in your shopping cart has an upcoming sale, Alexa will now notify users up to 24 hours in advance before the price deal goes live. The early tip will also apply to items that were tagged as "saved for later" in the device.

"Our vision is to make every aspect of your shopping journey simpler and more convenient, and to help you discover savings and save time along the way," the company said in a blog post about the announcement. "We're excited to continue innovating in this space and to deliver even more seamless ways for customers to shop with Alexa."
READ: Sanitation In A Bottle: The Best Hand Sanitizers Chosen By Amazon Consumers!
The Amazon Echo ring will turn yellow whenever an item goes on sale, prompting users to check their notifications. If you want to remember the sale at a later time, you can ask Alexa to remind you once it becomes available.
Additionally, if the sale is an item you've already made up your mind to get months ago, simply saying "Alexa, buy it for me," allows the voice assistant to make the purchase using the default payment and delivery address in your Amazon account. Once you place an order, you'll receive a notification via the Amazon app along with an email confirmation with the order details.

READ: Amazon's 2022 Slated For Success As 'Lord of the Rings' Series' Sneak Peek Hypes Up Fans!
The new feature is already available for Amazon Prime customers in the US across all newer-generation Echo smart speakers. You can enable or disable the enable deal recommendations in the Alexa app by navigating to the "Amazon shopping" section from your notifications settings and clicking "shopping recommendations."
© 2023 Korea Portal, All rights reserved. Do not reproduce without permission.