Is Chuu Really Leaving LOOΠΔ? Here's What We Know So Far!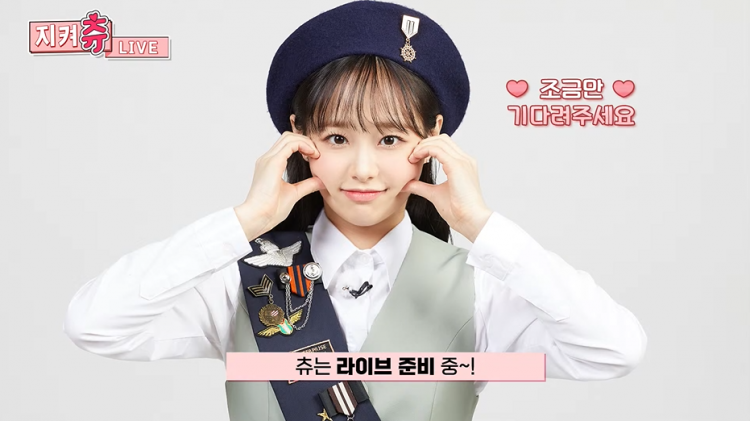 An exclusive report from Wikitree pointed out that LOOΠΔ's Chuu is in the middle of a legal dispute with her agency Blockberry Creative.
According to the exclusive report, LOOΠΔ's Chuu, whose real name is Kim Ji Woo, and her agency Blockberry Creative are experiencing a conflict.
The report stated that LOOΠΔ's Chuu has received a partial victory in the application for an injunction against her agency Blockberry Creative to suspend the effect of her exclusive contract.
Furthermore, the Wikitree exclusive report shared that the court recently cited a part of Chuu's request for an injunction to suspend the exclusive contract with his agency Blockberry Creative in December of last year.
Is Chuu leaving LOOΠΔ and Blockberry Creative?
Blockberry Creative has not yet released an official statement with regards to the reported legal dispute between them and LOOΠΔ's Chuu.
Aside from the Wikitree exclusive report, no other sources have confirmed nor denied the rumors about Chuu's legal dispute with Blockberry Creative as of the writing of this article. Therefore, there is no substantial evidence to conclude that Chuu is leaving LOOΠΔ and her agency.
READ: Unreleased Song Performance, Chuu's Health Updates, & More, LOONA Sees Immense Success With '#LOONAVERSE_FROM' Concert!
Meanwhile, Chuu made her debut as the 10th member of the K-Pop girl group LOOΠΔ in 2017. Aside from being an amazing vocalist, Chuu received great praise for her lovely smile and lively charm in her numerous appearance in various entertainment programs. LOOΠΔ's Chuu also proved her extraordinary popularity by being selected as an advertising model for several brands such as ionic drinks, cosmetics, smart jelly, ramen, and cards among many others.
LOOΠΔ which is composed of Heejin, Hyunjin, Hasul, Yeojin, Vivi, Kim Lip, Jinsol, Choerry, Yves, Chuu, Gowon, and Olivia Hye made its full group debut in 2018 with "Hi High." Since then, LOOΠΔhas released numerous global hits like "Butterfly," "So What," "Why Not?" and "PTT (Paint The Town)."
On the other hand, LOOΠΔ is scheduled to appear on Mnet's "Queendom Season 2," which will be aired for the first time on the 31st.
READ: VIVIZ, LOONA, WJSN, Brave Girls, Kep1er, & Hyolyn To Compete In Mnet's 'Queendom 2'!
Despite the alleged legal dispute, Chuu was reported to have participated in the recent recording of Mnet's "Queendom Season 2' along with her LOOΠΔ members.
Chuu is also active with her official YouTube Channel "지켜츄 Chuu Can Do It."
Stay tuned for more updates!
© 2023 Korea Portal, All rights reserved. Do not reproduce without permission.