Shall We See All BTS Members At The Grammys? Jungkook was diagnosed with COVID-19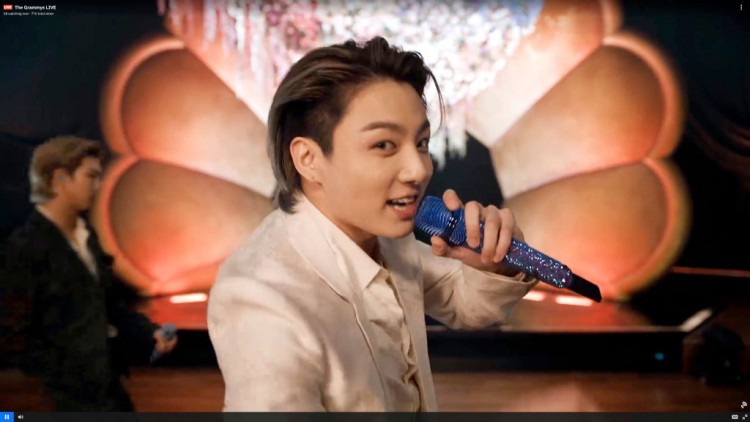 BTS' Jungkook has been confirmed to have COVID-19 in the United States.
On the 29th, Big Hit Music, the agency of BTS made an official statement saying, "Jungkook was diagnosed with COVID-19 on the 28th (US local time)."
Jungkook left before the other members to prepare for the performance stage of the 64th Grammy Awards to be held at the MGM Grand Garden Arena in Las Vegas.
READ: BTS & Snoop Dogg Collab OTW: American Rapper Confirms He Is Currently Working With BTS!
Upon arriving in Las Vegas, Jungkook felt a slight sore throat and urgently performed rapid PCR and general PCR tests. Jungkook tested positive during preemptive self-quarantine.
The agency said Jungkook is self-isolating and receiving treatment in accordance with local quarantine guidelines in the United States. Whether or not Jungkook will attend the future U.S. schedule will be decided according to local regulations. Big Hit Music also shared that they are closely communicating with the event organizers.
As a result, attention is focused on whether we will be able to see all of the BTS member performing at the 64th Grammy Awards.
READ: BTS, EXO, BamBam, TxT, And TWICE: Most Followed K-Pop Stars On Twitter!
BTS was nominated for the "Best Pop Duo/Group Performance" category at this Grammy Awards following last year.
Last year, the digital single "Dynamite" was nominated for an award and performed a stage. This year, BTS is nominated for "Butter" and was named on the performer list at the same time.
According to the guidelines of the U.S. Centers for Disease Control and Prevention, only those who show no symptoms such as fever will be quarantined for five days. So, if Jungkook's symptoms do not worsen, it will not be difficult to see him at the Grammy Awards.
READ: Here Are The Most Subscribed K-Pop Artists On YouTube As Of March 2022!
However, it is unclear whether he will be able to stand on the performance stage. As the guidelines says that if there are no special symptoms, the quarantine will be lifted after 5 days, but the person in concern will have to wear a mask for 5 days after that.
As it is not easy to perform a performance while wearing a mask, attention is focused on whether or not Jungkook will be able to perform on stage.
Stay tuned for more updates!
READ: BTS Stuns Fans With Surprise 'Appearance' At The Academy Awards +Special Will Smith Shoutout!
© 2022 Korea Portal, All rights reserved. Do not reproduce without permission.