HIGH-UP Entertainment Taking Legal Actions As STAYC Members Get Attacked With Malicious Rumors!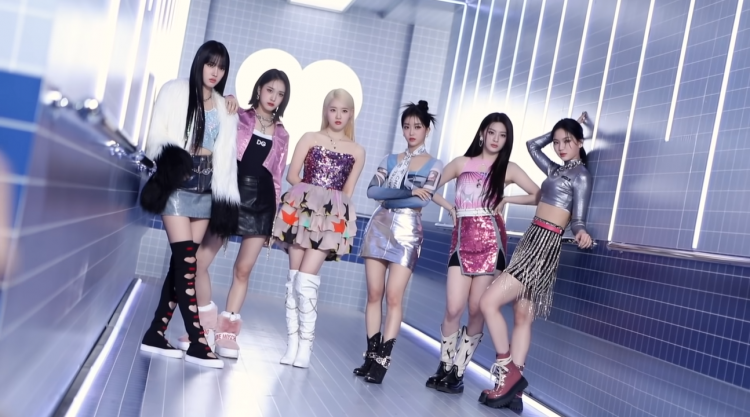 Just recently, STAYC's label HIGH-UP Entertainment has decidedly announced that they will be taking legal action against malicious commenters who have been spreading negative and false rumors regarding their K-pop girl group.
READ: What Are STAYC's Future Goals? K-Pop Girl Group Spills The Tea With Marie Claire Korea!
HIGH-UP Entertainment's full translated statement regarding malicious attacks toward STAYC is as follows:
"Hello. This is HIGH-UP Entertainment.
First, we would like to thank all of the fans who have been giving our artists their love and support.
In order to protect our artists and put an end to malicious comments, we are informing the fans that we will be taking strong legal action in response [to such comments].
In addition to creating malicious rumors with false and groundless content or writing posts with unconfirmed facts that defame someone's character or infringe on their rights, spreading these kinds of rumors is also clearly an illegal act as well, and we are informing you that it is grounds for strong legal action.
We ask that you take care not to become involved in these kinds of unpleasant matters.
In the future, our agency will do our utmost to protect our artist through continuous monitoring, and we will take strong legal action against malicious and libelous posts that defame our artist's character, as well as the spreading of falsehoods that have not been confirmed, without the slightest leniency or negotiation.
We thank everyone who has given love to our agency's artist, and we will continue to do our utmost to protect our artist in the future as well. We ask that you give our artist unchanging warm support and encouragement.
Thank you."
READ: 'KCON 2022 Premiere' To Have MONSTA X, NiziU, NMIXX, STAYC, LOONA, & More Superstar Artists As Performers!
SWITHs, the fandom name of STAYC, are supporting the label's decision and are hoping that their favorite K-pop girl group will receive justice!
© 2023 Korea Portal, All rights reserved. Do not reproduce without permission.