IZ*ONE's Sakura And Kim Chaewon Signs Under Source Music, Sakura Hints Future Activities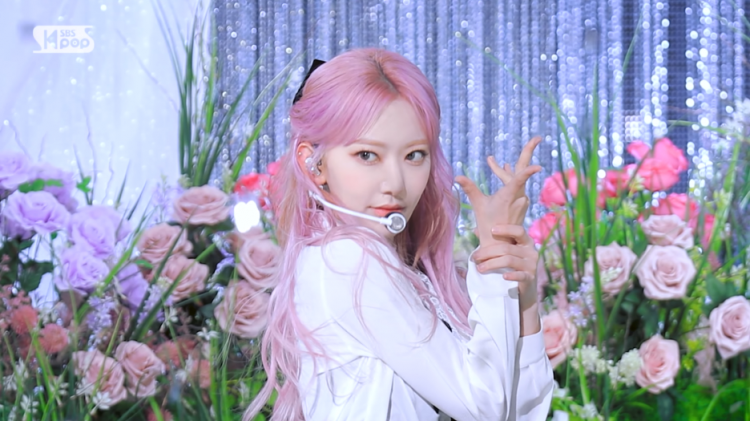 Miyawaki Sakura and Kim Chaewon from the girl group IZ*ONE signed an exclusive contract with HYBE's label Source Music.
Source Music confirmed the report saying, "The two artists [Miyawaki Sakura and Kim Chaewon] have signed an exclusive contract with us based on mutual trust."
Miyawaki Sakura debuted as a member of the Japanese girl group HKT48 in 2011, and succeeded in making her IZ*ONE debut through Mnet's "Produce 48" in 2018 with Kim Chaewon.
After the disbandment of IZ*ONE, rumors of Sakura and Chaewon joining Source Music have been constantly raised, but HYBE and Source Music have neither denied nor acknowledged this.
Source Music said, "We ask for a lot of anticipation and support for the two artists who will show new sides with Source Music, which values ​​the value of good music and content."
Miyawaki Sakura posted on her Instagram confirming the news.
"Long time no see, everyone!! This is Miyawaki Sakura! I am writing this post because I have news I would like to deliver directly to the fans who always give me a lot of love. This time, I transferred to Source Music under HYBE," Miyawaki Sakura wrote to her fans.
The former IZ*ONE member also thanked his fans for waiting, saying "Since last summer, I haven't been active on social media and in the eyes of everyone, so I'm sure you're curious. Sorry to keep you waiting, and thank you very much for waiting. I was also lonely during the period I couldn't meet you, but I was getting stronger every time seeing the support you gave me."
Furthermore, Sakura wrote, "The weather is getting warmer these days and the seasons are changing from winter to spring. It is said that cherry blossom buds bloom when they feel the warmth of spring while overcoming the severe cold of winter. It is a structure that can bloom only when it experiences the cold of winter. I think this period was such a time for me as well."
Sakura also hinted at some upcoming activities under her new label.
"... We are preparing hard every day in a very good environment by meeting warm staff who help us. I hope to see you soon and I'm working hard to show you a better side of me! We ask for your interest and support for our future activities," Sakura wrote.
© 2022 Korea Portal, All rights reserved. Do not reproduce without permission.