'Nevertheless' Star Han So Hee Says She Will Not Share Responsibility For Her Mother's Debt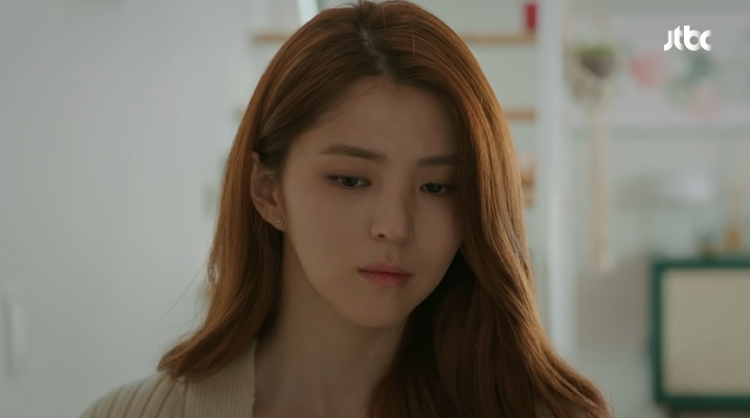 Rising Korean actress Han So Hee was recently dragged into a fraud case concerning her mother.
It was reported that Han So Hwees mother is being sued for fraud which amounts to tens of millions of wons. Han So Hee's mother reportedly used an account under the actress' name which caused the actress also being sued under the Electronic Financial Transaction Act.
READ: Was Han So Hee Unaware Of The Intimate Scene In 'My Name'? Find Out Here!
On behalf of Han So Hwee, her agency 9ato Entertainment released a statement regarding her stand on the matter at hand.
9ato Entertainment explained that Ms. Shin, Han So Hee's mother, used the actress's name in the process of borrowing money.
"Ms. Shin arbitrarily opened the bank account when Han So Hee was a minor, and she used that account to borrow boney without Han So Hee's knowledge," 9ato Entertainment revealed.
READ: Actress Han So Hwee Purchases A Luxury Villa Apartment Worth 1.6 Million USD
Additionally, 9ato Entertainement also shaed that such incident has happened a few more time with one case even involving falsification of private documents.
"Due to these series of cases, a civil trial was carried out, and the court drew a clear line that Han So Hee had nothing to do with these cases. The Ulsan District Court's final ruling on April 8, 2021 stated, "Money was borrowed using an account under Han So Hee's name, but it is insufficient to acknowledge that Han So Hee is jointly responsible for the debt due to this, so there is no evidence to acknowledge [her involvement]," 9ato Entertainment explained.
READ: Netizens Excited As Park Seo Joon & Han So Hee Confirmed For Upcoming K-Drama 'Gyeongseong Creature'!
The agency went on to state that Han So Hee has no plans of taking responsibility for the debt that her mother acquired.
"This is to block from the source the actions of [Ms. Shin] using her daughter's name to borrow money and abusing the fact that that her daughter is a famous celebrity to borrow money," 9ato Entertainment said.
READ: Shin Min Ah, Han So Hee, Kim Go Eun, & More: 2021's Top Female K-Drama Performances!
In the statement, 9ato shared that Han So Hee feels apologetic towards the people who were harmed against her will.
© 2023 Korea Portal, All rights reserved. Do not reproduce without permission.