Momo Suffers Head Injury On The Last Night Of TWICE's U.S. Tour!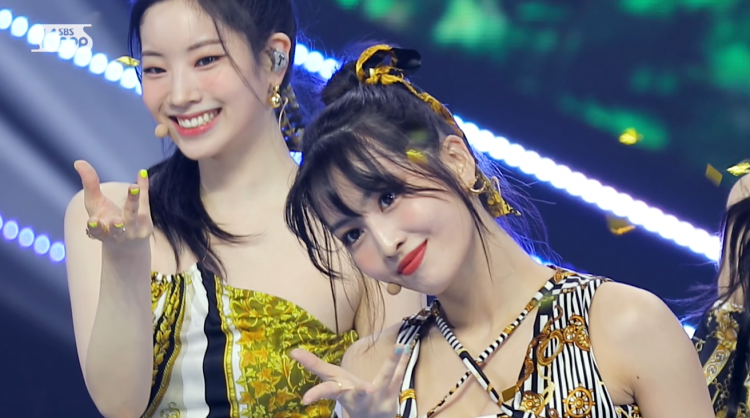 TWICE just concluded their U.S. tour on the 27th of February with their second show in New York and after the show, the K-pop idols had a live broadcast on TikTok.
READ: TWICE Wraps Up Record-Breaking North American Tour
In the live stream, TWICE's Momo revealed that she hit her head backstage in between "Cry For Me" and "Scientist" performances. The K-pop idol shared that there was a low bar backstage near where they change and the idols bend over while heading back on stage, due to this.
Although TWICE are usually careful when they navigate backstage, TWICE's Momo was just too excited due to the success of the last performance that the K-pop idol forgot to bend down. Thus hitting her forehead.
As per TWICE's Momo, when she hit her forehead, she also bit her tongue hard enough that she tasted blood. Following this, Momo expressed, "I was in this state of thinking I was going to lose my memory, and I went to Jeongyeon crying 'What do I do?'"
READ: BLACKPINK, BTS, ENHYPEN And TWICE: Check Out K-Pop's 'YouTube Royalties' For The Month Of February
To the sadness of ONCEs (the K-pop fandom name of TWICE) Momo revealed that she was shaking and cried hard after the accident. Regardless, she still powered through to perform TWICE's "Scientist."
Netizens and K-pop fans were also surprised when TWICE's Momo shared that she was not able to recall performing "Scientist."
Though TWICE's Momo did not recall performing "Scientist," the K-pop idol did an amazing job during the performance. She did such an amazing job that netizens and fans would not have noticed that she had an injury if she did not reveal it in TWICE's live stream.
READ: JYP Entertainment Sisterhood: NMIXX Reveals How Important TWICE & ITZY Are To Them!
Stay tuned for more news and updates regarding TWICE and other K-pop artists!
© 2022 Korea Portal, All rights reserved. Do not reproduce without permission.
Tags:
kwave
,
kwave news
,
kwave updates
,
Kpop
,
kpop news
,
Kpop updates
,
JYP
,
JYP artists
,
JYP Entertainment
,
JYP Entertainment artists
,
JYP Entertainment news
,
JYP Entertainment updates
,
JYP Entertainment TWICE
,
JYP Entertainment Momo
,
JYP Entertainment TWICE Momo
,
TWICE
,
TWICE news
,
TWICE Updates
,
TWICE members
,
TWICE US Tour
,
TWICE U.S. Tour
,
TWICE Momo
,
TWICE Momo news
,
TWICE Momo updates
,
Momo
,
Momo news
,
Momo updates