'Boys Over Flowers' Star Kim Hyun Joong Confirms He Is Getting Married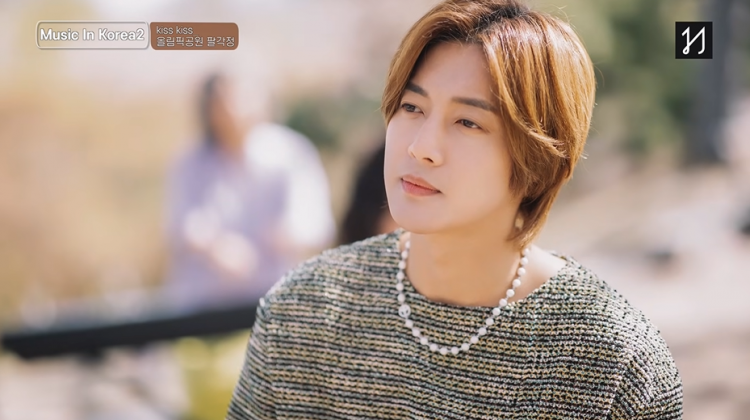 "Boy Over Flowers" actor Kim Hyun Joong confirms he is getting married.
Kim Hyun Joong took it upon himself to announce his engagement to his fans who attended his online/offline solo concert "What I Want To Say."
"I don't know how to tell you first, but I made a decision to walk through my future life together with the person who stood by me during the most difficult and hard times," Kim Hyun Joong told his fans.
Kim Hyun Joong also addressed how his fans stood by his side and gave him love throughout his career. The singer-actor also explained why he took the opportunity to announce his engagement during his solo concert with his fans. According to Kim Hyun Joong, he wanted to repay his fans by personally telling them about his engagement and not through a letter.
"When I look back at the past I've lived, I've received a lot of attention and love up to now, and as I'm sincerely grateful to all the fans who silently stood by my side during the dark and difficult days, I think today will be a meaningful day as it's one where we meet face-to-face and I can talk to you," Kim Hyun Joong sincerely expressed to his fans.
The "Playful Kiss" actor also thanked his fans for all the love and support he received.
"When the dark and difficult days continued, thanks to my fans' support, love, and trust, I was able to regain courage and could decide to start anew with the second half of my life," Kim Hyun Joong shared.
Meanwhile, Kim Hyun Joong's agency HENECIA confirmed the actor's engagement and ask the public for their warm support towards the couple.
Kim Hyun Joong is known for his iconic roles in "Boys Over Flowers," "Playful Kiss," and "When Time Stopped."
Congratulations to Kim Hyun Joong and his fiancee!
© 2022 Korea Portal, All rights reserved. Do not reproduce without permission.