Ong Seong Wu Joins Esom And More As Cast For The Upcoming Movie 'Starlight Is Falling'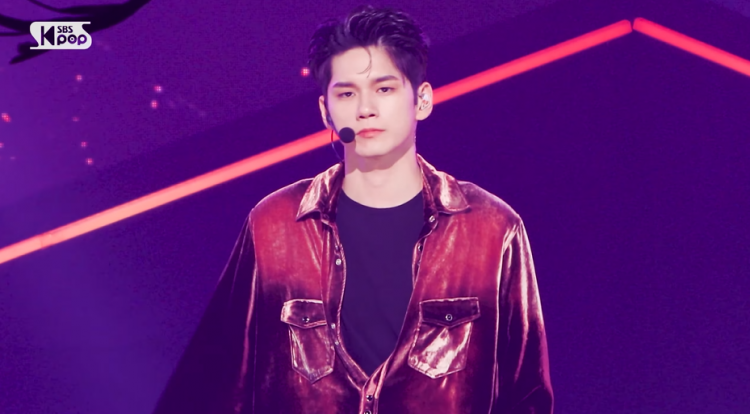 The upcoming movie "Starlight Is Falling" has confirmed its cast lineup.
According to reports, the main cast lineup for the upcoming movie "Starlight is Falling" will include former Wanna One members Ong Seong Woo, Esom, Shim Eun Kyung, and Yang Dong Geun.
"Starlight Is Falling" will be helmed by director Choi Kook Hee who is known for his films like "Default," "Tale of Cinema," and "Split."
The upcoming movie is scheduled to begin its filming sometime this April.
The melodrama film "Starlight is Falling" will tell the story of a male student Choi Kyung Soo and two female students with the same name.
READ: Park Minyoung Might Be Starring In A New tvN K-Drama After 'Forecasting Love And Weather"
Ong Seong Woo is Choi Kyung Soo who is a freshman from Sokcho. He went to Seoul to continue his studies.
Meanwhile, Esom will take on the role of "Lee Hyun Jung A" who is admired for her matureness and confidence. Together with Choi Kyung Soo, she belongs to the same club that sees the stars. Unexplained feelings come and go between the two.
On the other hand, Shim Eun Kyung is "Lee Hyun Jung B" who is a senior at the Department of Food and Nutrition. She keeps an eye on Kyung Soo who seems to always take a step back from her.
READ: Son Ye Jin Says Upcoming Marriage With Hyun Bin Feels Like Fate
"Starlight is Falling" is only one among Ong Seung Woo's several movie projects. The former Wanna One member is also slated to star in several films such as "Seoul Vibe," "Jung Family's Farm," "20th Century Girl," and "Life is Beautiful."
The upcoming movie "Starlight is Falling" is Esom's comeback to the big screen since her hit film "Samjin company English Class." Esom is also joining the cast of "Kill Bok Soon" and "Single in Seoul."
Stay tuned for more K-Movie updates!
READ: Despite The Difficult Times He's Been Through, Kim Seon Ho Privately Donates To The Korea Leukemia Children's Foundation Last December
© 2023 Korea Portal, All rights reserved. Do not reproduce without permission.